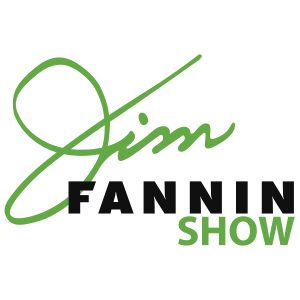 Welcome to the Jim Fannin Show. Most of us are very good or even great in one aspect of our lives.  It is this primary arena that most of us tend to place all our happy eggs.   We are all in with our career.  When it goes right, our relationships flourish and our other life arenas fall in line.  But when things go wrong, all of your life arenas can be negatively impacted.
In this week's episode, you learn how some of my clients are positively transitioning from one aspect of their lives to another.  This transition from work to family and vice versa takes less than 90-seconds.
Hear about the following:
 PARENT:
He is a great father of three boys.  With his wife he has a plan for each child. He thinks of his kids daily as a guide, teacher and mentor.  He looks at their future and sees his children thriving.  He knows their shortcomings and nudges them daily, step by step to a better place. Being the best father he can be takes time and energy. It's his quest. It requires patience, wisdom, understanding and decisiveness.  Above all it takes commitment and consistency.  He's prepared to pay the price of sacrifice.
SPOUSE:
He is a devoted husband. He is a rare breed.  He has loved her for over 25 years. His eyes never wander.  His mind remains true.  There is no envy.  There are no comparisons. There are no putdowns.  None.  That's because there is no other.  She is his life.  Even though the world has become more complicated than when he first dated, their love is still fresh and vibrant. Shared vision brought them together as one.  It's kept them together through tough times.  It's a beacon for his and her next steps. 
CAREER:
He is a business owner. With the ferocious competition, his challenge is even more formidable. Positively influencing the thoughts of prospects, clients and his team members is a daily, daunting task. Overseeing dozens of mindsets is an everyday activity.  With it comes the inherent task of managing other people's expectations with the reality of their efforts.  All of his team is on the same page.  Business is the best it's been in over 20 years.  Business is solid and he's on schedule to exceed his lofty goals.  He is a business champion.
HOBBY:
He is a golfer. He loves it.  It's been his passion for a decade. He pushes to lower his handicap at every turn. For over a decade he's chased the coveted season-ending title. His pursuit of excellence is positive and on-track to produce his best ever golf season and his lowest handicap.
The scenarios above are real.  They happened.  Like a reality show each played in its time slot uninterrupted with no commercials.  The scenes were performed in a purposeful calm mindset.
Can you have it all?
Yes. Each of these italicized stories simultaneously occurred with one person.  That's right! The golfer, husband, father and business owner are one person.  He's real. I coach him.  Is he perfect? He is far from perfect.  But he's happy and loving life to the fullest.  Does he have time for himself?  He does.  And he's working on doing that better as well. And there are many like him that I coach and that includes amazing women. With the S.C.O.R.E.® Success System tucked under their arms, these advocates are simplifying and balancing their lives every single day.  The true champion is alive and well in 2019.
I also discuss the mindset of a professional athlete.  This person is playing now in the MLB Play-offs. He is locked in the Zone.  A major battle of epic proportion is being waged and the small skirmishes begin and end.  Throughout the night, one opponent after another take turns to defeat him.  After 27 skirmishes the war is over.  He is the victor and he gave up only five hits and two runs to the formidable competition.  Now sitting in front of his locker, this superior athlete is exhausted. He puts his head into his hands and swiftly reflects on his brilliant accomplishment.
This is the life of a Major League Baseball pitcher.  It is a typical night of intense competition. Some games he wins and some he loses.  Regardless of the outcome, he began each performance by putting on a serious game face as he transitioned into the spotlight of 40,000 plus spectators and millions of television viewers.  All eyes are on him.  Many revere him, while there are those that passionately can't stand his demeanor, performance and overall look. Such is life as a professional athlete.
For now, his work is done! With adrenaline, glycogen and other natural chemicals of peak performance that flowed through his veins, he is finally left with the competitive residue that can easily last throughout the night.  Silently, he shuts his eyes and clears the intense, aggressive and dominant persona from his mind.  This modern-day Jekyll and Hyde is now ready to transition again.
"Hi Daddy!  How'd you do?" says his young daughter.  "Way to go Dad!" shouts his young son. His daughter, son and loving, devoted wife are the loves of his life.  He melts at the sight of his children.  However, they both stand waiting for him to hug Mommy.  Then and only then does he embrace his young brood.
He never violates the 90-Second Rule!
The rest of the night this world-class athlete is a model parent and devoted husband.  His awesome pitching performance is not mentioned.  It is not discussed.  The transition from ballplayer to family man is complete.  Tomorrow he'll transition from his family back to his world of intensity and brutal competition.
Are you transitioning in a positive way from one life arena to another?
When you spill negative emotions from business to home or vice versa, negative consequences will occur.
Do you need change to close out your greatest year ever?  Do you need to re-imagine or re-invent your life?  Listen to my "Burn the Boats" story and use its message to find a simple, balanced and productive life.
Lastly, we visit the Zone Café to ascertain the weak link in your attitude.  Once repaired, this mental balance will set you free to living your genuine, authentic best life.
Until next week…….
Be in the Zone!®
If you have questions, comments, or something you want us to cover during our "Ask Jim" segment, you can email Jim directly and we'll cover it on next week's show!
Don't forget to order Jim's new book, "The Blueprint: A Proven Plan For Successful Living" now at Amazon.com!
Ready to see results in every major area of your life in just 7-10 days? Get Jim's 90-Second Rule™ program, consisting of 6-hours of audio, write-able workbook and video. Click here: 90-second-rule
Make sure to follow Jim Fannin on Twitter and Facebook as well!
Check out more episodes of The Jim Fannin Show on Radio Influence!
Subscribe to the Jim Fannin Show on Apple Podcasts, Stitcher, Google Play, and TuneIn Radio and don't forget rate and review the show!
Podcast: Play in new window | Download | Embed