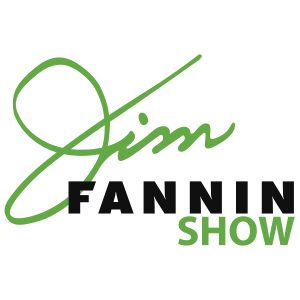 Welcome to the Jim Fannin Show!  What an amazing week! The Zone is where simplicity, balance and excellence reside and it definitely found me.
I had dinner with good friend Jim Malone, the Pittsburgh Pirates Strength and Conditioning Coach and the 2019 National Masters Weightlifting Champion. Congrats Jim!
Meeting Medal of Honor recipient (Vietnam) Al Lynch at the Lockport World War II Re-enactment was amazing. Thank you for your service and heroics. Al was confident, sure and humbled by the public attention and affection.
Yes I did! I fired a World War II German howitzer just before the re-enactment battle. That was a first and probably my last! My ears are still ringing.
Actor, comedian Frank Ferrante invited my wife and I to see his live re-creation of his PBS Special, An Evening with Groucho. Frank was in the Zone!  One-liners from Groucho Marx's hit movies and #1 television show were flying the entire night.
Dined with Chicago "shock jock" Mancow and his family.
Saw Jennifer Lopez in her new movie release, Hustlers. She was awesome!  Hustlers…not as awesome, but still worth a look.  J-Lo had a Zone performance. She was physically cut, ripped and sculpted like no other 50-year old woman.  My former client Alex Rodriguez better get back in the gym if he's going to keep up with J-Lo.  Wow!
How was your week?  In last week's episode we discussed and reviewed the daily, mental dress rehearsal.  I'm certain if you listened to last week's show you've experienced a full week of not having a day that you haven't already envisioned.  Now what do you do?  You get up happy!  That's what!
In this week's episode, we discuss:
Fourteen (14) tips on how to Get Up Happy EVERY DAY.
Nine (9) tips on being "cool" where no one sees you sweat, especially during moments of truth.
Lastly, we visit The Zone Café to ascertain your missing link for being in the Zone.
Tonight…remember your new mental dress rehearsal routine.  Start manifesting your dreams! Now, we've added "Get up happy" and "Being cool" to the equation.
Be in the Zone!®
If you have questions, comments, or something you want us to cover during our "Ask Jim" segment, you can email Jim directly and we'll cover it on next week's show!
Don't forget to order Jim's new book, "The Blueprint: A Proven Plan For Successful Living" now at Amazon.com!
Ready to see results in every major area of your life in just 7-10 days? Get Jim's 90-Second Rule™ program, consisting of 6-hours of audio, write-able workbook and video. Click here: 90-second-rule
Make sure to follow Jim Fannin on Twitter and Facebook as well!
Check out more episodes of The Jim Fannin Show on Radio Influence!
Subscribe to the Jim Fannin Show on Apple Podcasts, Stitcher, Google Play, and TuneIn Radio and don't forget rate and review the show!
Podcast: Play in new window | Download | Embed