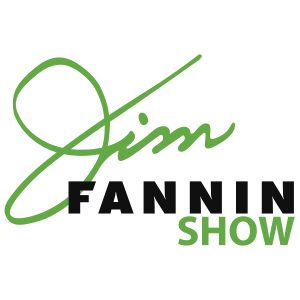 Welcome to the Jim Fannin Show!  This episode is about how dreams come true.  It's about mentally dress rehearsing each day before it happens.  By adding a simple, nightly routine to your life, you will now be able to chip away at your long-term, lofty goals, visions and dreams.
In this week's show, we discuss:
How 19-year old professional tennis player Bianca Andreescu defeated the greatest of all-time (Serena Williams) to win the U.S. Open last weekend.
The 52-year old secret routine to having consecutive, positive Zone days.
Why you need to be careful about what you think at night.
How champions pledge with ironclad commitment to always have positive days.
What my grandfather taught me about dreams coming true and the hidden network where all dreams go to manifest or wither and die.
Lastly, we visit the Zone Café to ascertain the missing link for being in the Zone.
Tonight…add your new mental dress rehearsal routine.  Start manifesting your dreams!
Be in the Zone!®
If you have questions, comments, or something you want us to cover during our "Ask Jim" segment, you can email Jim directly and we'll cover it on next week's show!
Don't forget to order Jim's new book, "The Blueprint: A Proven Plan For Successful Living" now at Amazon.com!
Ready to see results in every major area of your life in just 7-10 days? Get Jim's 90-Second Rule™ program, consisting of 6-hours of audio, write-able workbook and video. Click here: 90-second-rule
Make sure to follow Jim Fannin on Twitter and Facebook as well!
Check out more episodes of The Jim Fannin Show on Radio Influence!
Subscribe to the Jim Fannin Show on Apple Podcasts, Stitcher, Google Play, and TuneIn Radio and don't forget rate and review the show!
Podcast: Play in new window | Download | Embed