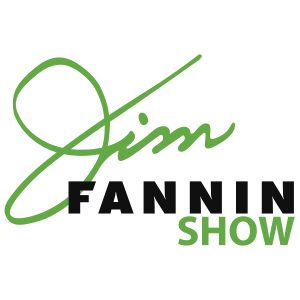 During last week's Jim Fannin Show, I mentioned National Influence Optimism Week.  How did you do? You were to bolster confidence, belief and expectancy with everyone you met.  Let them know they were appreciated and an integral part of something greater than themselves.  Were you decisive in sending out your positive vibes?
Decisiveness is missing in America.  We fluctuate.  We vacillate. We waver.  We hem and haw (from the late 1400s).  We flip-flop.  We procrastinate. We drag it out. We put it off.  We avoid the decision. We pass the buck.  We conveniently delay because of indecision.
On this week's episode the discussion is on being decisive! Champions are decisive! It's time to be bold in your life.  Be decisive!
Do you have life indecisions? Do you always say yes, maybe or "I'll get back to you" when caught off guard to a question? This wastes time and energy. Learn what to do.
Learn to be decisive when introducing yourself and leave your audience knowing the real you.
Be decisive. Create a blueprint or plan, if you don't have one.  Do this…ASAP!
Why are you not as healthy and fit as you can be?  Find out and your wellness will soar.
Are you the best parent you can be?  Don't violate this tip.  Pay now or you will pay later.
How do you make your relationship stronger?  Learn what your significant other wants from you.
Do you take charge of your home contractors?  It's your home. Be decisive!  Here's a few decisive tips.
How do you handle other family members? This part of your life includes your interaction with siblings, aunts and uncles, cousins, parents, and grandparents.  Here's how to take charge.
Want a better golf game? This requires planning and mental fortitude.  This section will definitely lower your handicap.
Want to better your business? Successful businesses and careers are built on positive decision-making.  Be decisive in your short and long-term goals.  Be decisive with your brand personality.  Be decisive with your strategies and tactics and much more.
Know what to do when things go wrong?  You are an optimist. You prepare for your life to go right.  You clearly see what you want.  You see your bright future in the distance. However, sometimes things go wrong.  This desire for the best outcome can conflict radically with reality. How do you respond when things go wrong?  This 10-step process is easy and it will always be your friend.
Next! It's time to peruse the Zone Café to find your Zone's missing link.
Lastly…I leave you with a short story to take your decision-making to another level.  Be decisive!
Be in the Zone!™
If you have questions, comments, or something you want us to cover during our "Ask Jim" segment, you can email Jim directly and we'll cover it on next week's show!
Don't forget to order Jim's new book, "The Blueprint: A Proven Plan For Successful Living" now at Amazon.com!
Ready to see results in every major area of your life in just 7-10 days? Get Jim's 90-Second Rule™ program, consisting of 6-hours of audio, write-able workbook and video. Click here: 90-second-rule
Make sure to follow Jim Fannin on Twitter and Facebook as well!
Check out more episodes of The Jim Fannin Show on Radio Influence!
Subscribe to the Jim Fannin Show on Apple Podcasts, Stitcher, Google Play, and TuneIn Radio and don't forget rate and review the show!
Podcast: Play in new window | Download | Embed