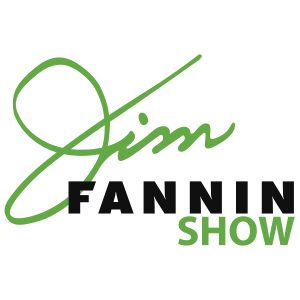 How are you?  How was your week?  Did you have more positive thoughts than negative thoughts?  Which of the following five intangibles need improvement?  Self-discipline?  Concentration? Optimism?  Relaxation? Enjoyment?  Was last week 1/52 toward reaching your annual vision and goals? Did you have a Zone week?
Is your family in the Zone?  How about your business, department or division?  Are you and your significant other in a Zone relationship of extreme positivity and solidarity?
In this episode of the Jim Fannin Show, we discuss the Zone.  What is it and how does it relate to the key people in your life.  The following is discussed:
10 back-to-school tips for helping your student reset their mindset in preparation for a great academic and social school year
How to commit your family and yourself to excellence.
Performing in the Zone begins with your personal thoughts. Are you aware of what you think?
How you can positively influence the mindset of the key people in your life.
We visit the Zone Café to determine the missing link that's needed to live, work and perform in the Zone.
Be an active, integral part of our self-imposed National Influence Optimism Week. A short to-do list is provided.
We have free will to think and do anything that's possible.  We also have free will to help the key people in our lives be their genuine, authentic best selves.  As parents for example, we have the sole responsibility, accountability and the authority to oversee the education of our children.  We can become friends with them later in life.  For now, we are the guides, mentors and coaches.  We must be consistent in this endeavor. Be the coach.  Be the teacher.  Be the guide.  This is NOT always cool, but it will pay dividends later.
Good luck Mom and Dad. You are the role model our students, schools, communities and country needs.  Have an awesome school year!
Lastly, with free will you can rid yourself of all worry, anxiety and fear.  With powerful free will, you can lift yourself up to your greatest potential.  Once this happens, you can now help lift the mindset of all around you.  Be a positive influencer of thought.
Be in the Zone!™
If you have questions, comments, or something you want us to cover during our "Ask Jim" segment, you can email Jim directly and we'll cover it on next week's show!
Don't forget to order Jim's new book, "The Blueprint: A Proven Plan For Successful Living" now at Amazon.com!
Ready to see results in every major area of your life in just 7-10 days? Get Jim's 90-Second Rule™ program, consisting of 6-hours of audio, write-able workbook and video. Click here: 90-second-rule
Make sure to follow Jim Fannin on Twitter and Facebook as well!
Check out more episodes of The Jim Fannin Show on Radio Influence!
Subscribe to the Jim Fannin Show on Apple Podcasts, Stitcher, Google Play, and TuneIn Radio and don't forget rate and review the show!
Podcast: Play in new window | Download | Embed