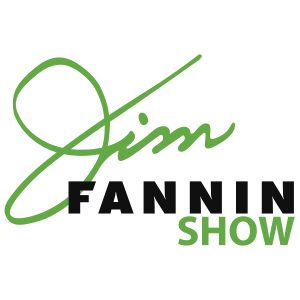 It's the first of August. How are you?  How have you been?  How was your July? This week on the Jim Fannin Show, we prepare for our greatest month ever (like we do every month). Do you have a blueprint for your next 31 days? In this episode, we discuss the following:
Evaluate July. Find out how you performed in the last 31 days with a swift, non-emotional evaluation.
What happens on August 12, 2020?
Who are the Key People in your life? How are they impacting your overall performances?
What makes "players" great? 
What makes a great coach?
What's a Life Arena? Did you know that successful Life Arenas have philosophies, mission statements, objectives and principles? In addition, they have a well-defined, agreed upon vision with corresponding goals and tasks.

Golf Tip of the Day: Struggling to read putts?  This tip helps 65% of golfers.  Hope you're in this group.

Take the Friends Assessment. How are you being influenced?
Sports & Kids: The Family Connection. Ready to help your young athlete perform in the Zone?
Drive up to the Zone Café to ascertain your weak link for attracting the Zone.
Finally, you are left with an original poem (S L O W   D A N C E) to slow down your life.  If you would like a copy, please email askjim@jimfannin.com and we'll send it out on one condition…please distribute it to anyone you know that needs to slow down their life.
Until next week…
Be in the Zone!™
If you have questions, comments, or something you want us to cover during our "Ask Jim" segment, you can email Jim directly and we'll cover it on next week's show!
Don't forget to order Jim's new book, "The Blueprint: A Proven Plan For Successful Living" now at Amazon.com!
Ready to see results in every major area of your life in just 7-10 days? Get Jim's 90-Second Rule™ program, consisting of 6-hours of audio, write-able workbook and video. Click here: 90-second-rule
Make sure to follow Jim Fannin on Twitter and Facebook as well!
Check out more episodes of The Jim Fannin Show on Radio Influence!
Subscribe to the Jim Fannin Show on Apple Podcasts, Stitcher, Google Play, and TuneIn Radio and don't forget rate and review the show!
Podcast: Play in new window | Download | Embed