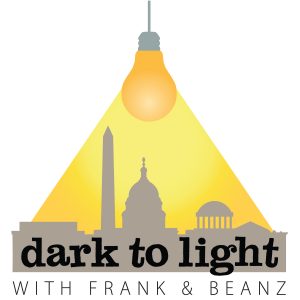 Happy Monday everyone! Today on the Dark to Light podcast, the entire show is dedicated to the arrest of Jeffrey Epstein. We broadly speak about the 2009 case out of Florida, including the Alan Derschowitz involvement as well as the plea deal, Alex Acosta, the Miami Herald reporting, and the recent court decision to release documents in the case. Also, we talk about the emotionally charged nature of both information and disinformation and how to combat both. What is fact and what is fiction? How do you handle each?
Then, we talk about the timeline of events that unfolded, the interesting tweets coming from social media, and the very sick fact that EVERYONE inherently knows that Epstein is connected to high profile politicians and has allegedly provided "services" to all of them. We go over the succession of events that lead everyone to believe that Maurene Comey was on the case, why they ran with it without hard evidence, what it means now that she is peripherally involved, as well as today's press conference, the indictment, and some speculative thoughts about the web and what it entails.
It's an information packed show today so if you want the skinny on all of this, make sure to tune in and share with your friends!
LINKS WE TALKED ABOUT
Miami Herald: Prosecutors worked to cut sex abuser Jeffrey Epstein a break
Miami Herald: Nervous times for Jeffrey Epstein's friends, enablers
Tracy Beanz' tweet on The Daily Beast's take on the Jeffrey Epstein arrest
EntyLawyer tweets about the stories of Jeffrey Epstein's actions
Follow Tracy Beanz on Twitter and subscribe to her YouTube channel!
Follow Frank on Twitter, subscribe to his YouTube channel, and follow his solo podcast, Quite Frankly!
Subscribe to Dark To Light With Frank & Beanz on Apple Podcasts, Stitcher, TuneIn Radio, and Google Play!
Podcast: Play in new window | Download | Embed