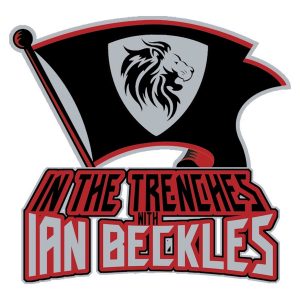 Bruce Arians is looking to bring a toughness back to the Tampa Bay Buccaneers that they haven't had in years. This week In The Trenches, former NFL offensive lineman and 95.3 WDAE afternoon host Ian Beckles agrees with Arians wants to do and says it's about time.
Before Ian hits on that topic, he talks about the conviction of Kellen Winslow Jr. and the very dark turn that it took. What the hell happened to him? We'd always known that he was "a little off" but this? Ian speculates if CTE could be a factor in what's going on with Winslow much in the same regard it did in the Aaron Hernandez case.
After that discussion, Ian focuses on the Buccaneers and how instead of talking about how much they've improved this offseason, it's time to show it on the field. The Cleveland Browns have always been the laughing stock of the NFL but that tide has quickly shifted to the Bucs.
Ian talks about Todd Bowles' defense and how his defensive schemes need to improve the pass rush since the Bucs don't have a true sack master, how Ronald Jones is just now learning how to catch the football and why he struggled so much last year, the need to get the tight ends more involved since Adam Humphries is no longer in the equation, and so much more.
All of that and more on this edition of "In The Trenches" and if you have a question for next week's episode, send an email to Ian (IanBeckles@RadioInfluence.com).
Subscribe, Rate, and Review the podcast on Apple Podcasts, Stitcher, Google Podcasts, iHeartRadio and TuneIn Radio.
Follow Ian on Twitter @IanBeckles and on Instagram @Ian_Beckles
Check out Ian's other podcasts, The Cannabis Podcast, Hip Hop Happy Hour, Flavor of Tampa Bay and Flava In Ya Ear.
Podcast: Play in new window | Download | Embed