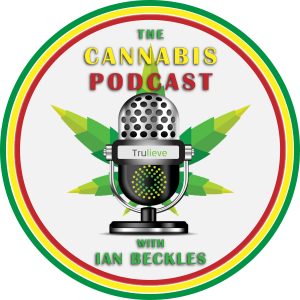 Chef Joey Galeano is this week's guest on The Cannabis Podcast as he tells Ian Beckles about his edible cannabis/CBD business and how he's running towards regulation in what he does.
Along with explaining why he's running towards regulation, Chef Joey gives his take on why cannabis edibles are not currently legal in Florida. Plus, Chef Joey and Ian discuss the difference in CBD products you can buy at say a nutrition store in comparison to CBD products sold at a dispensary.
If you have a question about medical cannabis or CBD, send an email into the podcast (IanBeckles@RadioInfluence.com) and Ian will answer your question on next week's show.
Subscribe to the podcast on Apple Podcasts, Stitcher, iHeartRadio, TuneIn Radio, and Google Play.
Follow Ian on Twitter @IanBeckles and on Instagram @Ian_Beckles
Podcast: Play in new window | Download | Embed