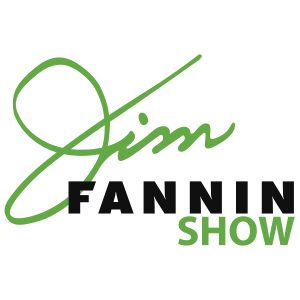 I'm baaaack!  It great to be back on air with new podcasts and Zone tools and techniques for being your genuine, authentic best self.  This week's Jim Fannin Show is all about Dads!
What life lessons did your Father (Father's Day is June 16th) provide that made a difference in your development as an adult?   My Father laid stepping-stones in front of me that I'm just starting to realize.
Here's a few examples from this week's podcast:
Risk & Reward: My Dad used this phrase on me from grade school to adulthood.  What's the risk for you?  What's the reward?  Is the risk worth the reward?  This dynamic kept me grounded and out of trouble.  It also help me become a world-class decision maker.
Supply & Demand: Dad talked about money, value and price over and over.  Understanding this dynamic still works for me today. Thanks Dad!
Fannin Tough: I didn't know what this meant growing up.  It was just a firm, decisive mindset, especially when facing hardship or formidable challenges.  These lessons were learned from my ex-pro fighter Dad.  Listen to my last and only Gold Glove fight (which I lost) and hear what my Father did.
Drink Kentucky bourbon ONLY: Listen to my Father's death bed list of items he wanted me to do.
Are you the best Father you can be? How about being the best son or daughter?  Learn the one tool to do before your Dad gets any older.   This is a potential game-changer for you,  your children and grandchildren.
Tip of the Day:   The best Zone performers in the world have fewer breathes per minute than the average person.  Find out where you stand. Take this tip seriously, if you want to be your best.
Like always, we visit the Zone Café to find out your missing link in attracting the Zone, especially at the right time and place.  I reveal what I need after my long hiatus.
On June 20, 2019,  I am "Live" on stage at 7:00pm at the Wilmette Theatre in downtown Wilmette, IL.  I'm the featured guest on Conversations With Weigel:  Jim Fannin (part of a series exploring spiritual enlightenment). Join Jenniffer Weigel and I in this interactive "Live" event.  Hope to see you there!
Have your best life now.  There's no need to wait!  Until next week, be in the Zone in all you do!
If you have questions, comments, or something you want us to cover during our "Ask Jim" segment, you can email Jim directly and we'll cover it on next week's show!
Don't forget to order Jim's new book, "The Blueprint: A Proven Plan For Successful Living" now at Amazon.com!
Ready to see results in every major area of your life in just 7-10 days? Get Jim's 90-Second Rule™ program, consisting of 6-hours of audio, write-able workbook and video. Click here: 90-second-rule
Make sure to follow Jim Fannin on Twitter and Facebook as well!
Check out more episodes of The Jim Fannin Show on Radio Influence!
Subscribe to the Jim Fannin Show on Apple Podcasts, Stitcher, Google Play, and TuneIn Radio and don't forget rate and review the show!
Podcast: Play in new window | Download | Embed