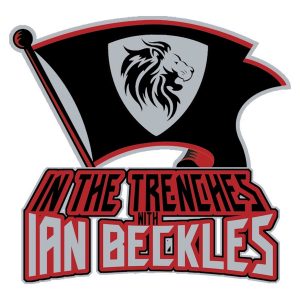 This week on In The Trenches, Ian Beckles is joined by Trevor Sikkema of Pewter Report and The Draft Network to discuss the NFL Draft and all things Tampa Bay Buccaneers.
The conversation starts with Ian and Trevor discussing the picks by the Buccaneers and Trevor explains how this draft will say a lot about the coaching ability of the current coaching staff. In addition to that, Trevor hits on the Gerald McCoy situation and how this story will ultimately end in Tampa Bay with McCoy and the Buccaneers.
Plus, they hit on the Jason Pierre-Paul situation and what this means for the Buccaneers pass rush in 2019. All of that and more on this edition of "In The Trenches" and if you have a question for next week's episode, send an email to Ian (IanBeckles@RadioInfluence.com).
Subscribe, Rate, and Review the podcast on Apple Podcasts, Stitcher, Google Play, and TuneIn Radio.
Follow Ian on Twitter @IanBeckles and on Instagram @Ian_Beckles
Check out Ian's other podcasts, The Cannabis Podcast, Hip Hop Happy Hour, Flavor of Tampa Bay and Flava In Ya Ear.
Podcast: Play in new window | Download | Embed