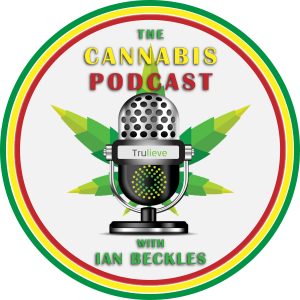 This week on The Cannabis Podcast, former NFL offensive lineman Ian Beckles discusses multiple stories in the medical cannabis community including the benefits of CBD.
The show kicks off with Ian discussing how cannabis has come so far and discusses a tweet by Trulieve about how many prescription drugs people can take back now because of medical cannabis.
Also on his week's show, Ian talks about the benefits of CBD. He tells you about how CBD has helped a pair of his friends and the benefits CBD has for dogs.
Thanks for listening to this week's episode of The Cannabis Podcast and check out the book "Cannabis: The Illegalization of Weed in America." This book is written by comic creator Box Brown and delves deep into the troubling history of cannabis legislation in America.
Subscribe to the podcast on Apple Podcasts, Stitcher, iHeartRadio, TuneIn Radio, and Google Play.
Follow Ian on Twitter @IanBeckles and on Instagram @Ian_Beckles
Have a question for Ian, send me an email (IanBeckles@RadioInfluence.com) 
Podcast: Play in new window | Download | Embed