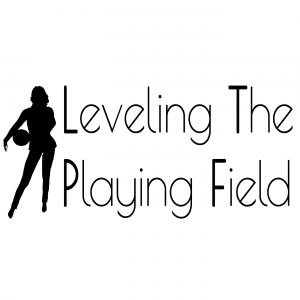 This week's guest is Donna Orender. Donna is a powerhouse in the sports world. Not only did she play professional basketball in the original women's basketball league, but she also spent 18 years at the PGA, and was the president of the WNBA during one of its most pivotal moments.
During her time at the PGA and at the W, Donna helped create the way that professional golf and women's basketball programming was created, packaged, and distributed. Her natural curiosity and propensity for asking "Why not?" have served her well. She is the CEO/Founder of Orender Unlimited and Generation W where she creates programming and events to empower girls and women.
She wrote a book called "Wowsdom! The Girl's Guide to the Positive and the Possible." that focuses on teaching young girls (and the girls within us all) that they can do anything. Also in 2018, Donna was honored by the Women's Sports Museum as with a Trailblazer award. Bobbi-Sue and Donna talk all about the various stops along Donna's career path. Some notable quotes:
"It's this idea of building community, especially communities of women.  Who come together around something. It's all about this singular purpose and focus that allows us to combine our differences and where we come from. All those differences kind of blend away as we unite about what we have in common and where we want to go."
"I think that I have a very active curiosity about life in general, about the opportunity to achieve, to bring your best to do your best, to further and advance whatever you're working on behalf of others.  I have to accept at this stage of my life as I look at the patterns – and I always encourage people to look at the patterns of your life – they're there to be seen, you have to take a step back and really look – that is something that I do that gives me pleasure to do because I am highly motivated by this idea of making a  difference. Making an impact. Being able to look at the white space that's in front of you and say 'OK what's not there that could or should be.'"
This week's episode is presented by the Arizona Office of Tourism. This Spring, follow your favorite baseball teams to Arizona for Cactus League Spring Training, Amazing weather and landscapes, exciting outdoor adventure, incredible food – Arizona is the perfect home base for baseball fans. Plan your spring training getaway at VisitArizona.com/SpringTraining.
You can follow the podcast on Twitter, Facebook, and Instagram at @LTPFPod or check out the website at LTPFPod.com. Bobbi-Sue can be found on Twitter at @BobbiSue. Please send us your comments and thoughts. You can also email us at LTPFPod@gmail.com.
Don't forget to subscribe to the show on Apple Podcasts, Stitcher, TuneIn Radio, and Google Play!
Podcast: Play in new window | Download | Embed