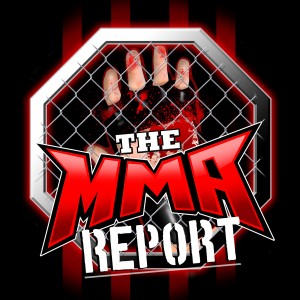 This week on The MMA Report Podcast, Jason Floyd and Daniel Galvan take a look at the top fights that are scheduled to take place in January and February.
Both of them will tell you their top ten fights, which they had some differences and you may be surprised who they had as their top fights that are scheduled to take place over the next 45 days.
Then it's the interview portion of the show as Jason chats with Shamrock FC CEO Jesse Finney (37:43) and CES MMA matchmaker Pat Sullivan (48:57). Finney previews Saturday's Shamrock FC 314 (streamed live on FloCombat) and Sullivan gets you ready for next week's CES MMA 54 (streamed live on UFC Fight Pass).
Following the interviews, Jason and Daniel give their MMA predictions for 2019. Both of them have predictions that many people will considered bold and other predictions that may not be considered bold. Plus, they hit on the UFC welterweight title picture and UFC parting ways with broadcaster Jimmy Smith.
Subscribe to the The MMA Report Podcast on Apple Podcasts, Stitcher and Google Play.
Follow Jason Floyd on Twitter and Instagram
Follow Daniel Galvan on Twitter and Instagram
Subscribe to The MMA Report on You Tube for all of Jason's video interviews
Podcast: Play in new window | Download | Embed