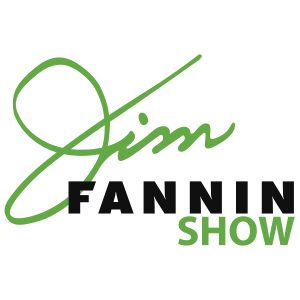 "Those look like catcher's hands," I blurted out. It was an odd statement to make to a cab driver for sure, but it was the start of something amazing. "Yes I was," he replied. Turns out the 70-year old man behind the wheel was a former professional player in the Negro Leagues.
The driver was a raving fan of the Cleveland Indians but had never seen his hometown team play live. Because I was coaching nine players on the team, I had tickets to the American League playoff game that evening.
I'll never forget how the driver's jaw dropped when I offered him enough cash to cover the earnings from his shift so he could attend the game with me. We sat behind home plate and discussed the nuances of the game under the lights of Jacobs Field.
So who got more out of this unexpected, once-in-a-lifetime event? I would argue that I'm the one who benefited most. Because nothing enhances your life like kindness. On this episode of the Jim Fannin Show, I'm going to walk you through the tips to spread kindness and positivity not just during the holiday season, but all year long.
In this episode, you'll learn:
Eleven tips for bolstering the virtue of kindness and how it directly impacts you
How you can be ultra-competitive in sports and business without sacrificing kindness
How the Chicago Bears defense shut down the LA Rams and didn't allow one touchdown in an upset victory
The incredible "trick play" that led to a Miami Dolphins win over the New England Patriots, thanks to the Dolphins unshakable optimism
The new self-heating winter parka that can read your body temperature and can even be controlled with Amazon's Alexa voice assistant
A breakthrough that could lead to the reversal of osteoarthritis, which affects more than 20 million people
Finally, we stop by the Zone Café to check your overall mindset and send you out to your greatest week ever!
Be in the Zone™!
Think about giving yourself the gift of an Audible membership. Audible has the largest selection of
audiobooks on the planet. You'll have access to an unbeatable selection of audiobooks including best sellers, motivation, mysteries, thrillers, memoirs, and more. Right now, for a limited time, you can get 3 months of Audible for just $6.95 per month. Go to Audible.com/FANNIN or text or text FANNIN to 500 get started.
If you have questions, comments, or something you want us to cover during our "Ask Jim" segment, you can email Jim directly and we'll cover it on next week's show!
Don't forget to order Jim's new book, "The Blueprint: A Proven Plan For Successful Living" now at Amazon.com!
Ready to see results in every major area of your life in just 7-10 days? Get Jim's 90-Second Rule™ program, consisting of 6-hours of audio, write-able workbook and video. Click here: 90-second-rule
Make sure to follow Jim Fannin on Twitter and Facebook as well!
Check out more episodes of The Jim Fannin Show on Radio Influence!
Subscribe to the Jim Fannin Show on Apple Podcasts, Stitcher, Google Play, and TuneIn Radio and don't forget rate and review the show!
Podcast: Play in new window | Download | Embed