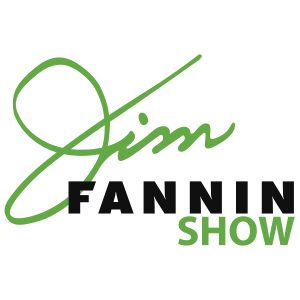 Happy Thanksgiving! This special episode of The Jim Fannin Show is our "THANKS" to you for being the most positive listeners on the planet. We hope you and your family have an awesome, Zone day. Enjoy the boomerangs!
On this episode, we share:
The two important lists to create this Thanksgiving
Six tips to have a happy life
How to prepare your greatest December ever
The science behind why the simple act of smiling can disarm potentially tense moments during the holidays
How the Kansas City Chiefs and Los Angeles Rams combined for a whopping 101 points, the highest score in Monday Night Football history
Stories about a pair of heroes who attracted a Zone state during extreme stress to save hospital patients and children.
Jim's short story, "Turkey Talk."
Be in the Zone™!
If you have questions, comments, or something you want us to cover during our "Ask Jim" segment, you can email Jim directly and we'll cover it on next week's show!
Don't forget to order Jim's new book, "The Blueprint: A Proven Plan For Successful Living" now at Amazon.com!
Ready to see results in every major area of your life in just 7-10 days? Get Jim's 90-Second Rule™ program, consisting of 6-hours of audio, write-able workbook and video. Click here: 90-second-rule
Make sure to follow Jim Fannin on Twitter and Facebook as well!
Check out more episodes of The Jim Fannin Show on Radio Influence!
Subscribe to the Jim Fannin Show on Apple Podcasts, Stitcher, Google Play, and TuneIn Radio and don't forget rate and review the show!
Podcast: Play in new window | Download | Embed