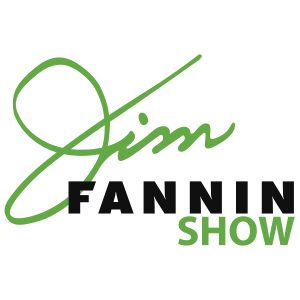 "The goal is to win the World Series." That was the statement Boston Red Sox rookie manager Alex Cora made earlier this spring on The Jim Fannin Show. This week, we revisit the interview with Alex from April, so you can apply the 20/20 vision of hindsight to understand how Cora applied the elements of the S.C.O.R.E.® System to attract the Zone for his team and lead them to baseball's highest prize.
This episode is all about the power of words. I share practical tools, like the use of strategic pauses and silence in your speech, to elevate your communication to the next level. These communications strategies apply equally to the most crucial conversations at work as they do at social functions and around the dinner table.
In this episode, you'll learn:
• How legendary NBA coach Pat Riley rallied the New York Knicks to victory over Michael Jordan's Chicago Bulls through the use of strategic silence. This is about the "greatest motivational speech never heard."
• The reason the rally speech of Boston Red Sox pitcher Chris Sale changed the trajectory of the final game of the World Series.
• A look at how Golden State Warriors shooting guard shook off a slow start to the season and found the Zone with a record-setting 14, 3-pointers in a single game.
• How UK tennis player Paul Guest walked off the court during a match at the Invictus Games in Australia and used the song "Let it Go" from Disney's Frozen to calm a veteran suffering from PTSD.
Next, I introduce our newest segment called Zone Tip Du Jour (This week, you'll learn why lavender may need to be your new favorite scent.) Each week, you'll receive a concrete tip or two to attract the Zone to be your genuine, authentic best self.
Finally, we stop by the Zone Café to check your mindset's weakest link before sending you out as a champion to have your best week ever!
Be in the Zone™!
If you have questions, comments, or something you want us to cover during our "Ask Jim" segment, you can email Jim directly and we'll cover it on next week's show!
Don't forget to order Jim's new book, "The Blueprint: A Proven Plan For Successful Living" now at Amazon.com!
Ready to see results in every major area of your life in just 7-10 days? Get Jim's 90-Second Rule™ program, consisting of 6-hours of audio, write-able workbook and video. Click here: 90-second-rule
Make sure to follow Jim Fannin on Twitter and Facebook as well!
Check out more episodes of The Jim Fannin Show on Radio Influence!
Subscribe to the Jim Fannin Show on Apple Podcasts, Stitcher, Google Play, and TuneIn Radio and don't forget rate and review the show!
Podcast: Play in new window | Download | Embed