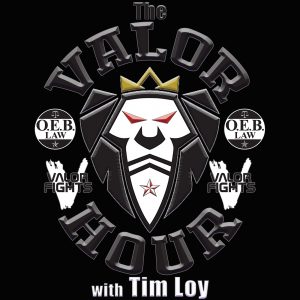 This week on The Valor Hour presented by O.E.B Law, Tim Loy and Justin Watson kick off the show by giving their thoughts on what happened last weekend at UFC 229.
After discussing all the fights at UFC 229, it's the interview portion of the podcast as they speak with Valor Fighting Challenge fighters Dre Miley and Chris Wolff. Plus, they are joined by Dustin Koppel to preview the National Top Roller event this weekend.
And they wrap up this week's show by discussing this weekend's Bellator 207 and 208. They go through all of the fights that will be part of the main card on the Paramount Network and they give their picks for the fights.
Subscribe to The Valor Hour on Apple Podcasts, Stitcher, TuneIn Radio, and Google Play
Podcast: Play in new window | Download | Embed