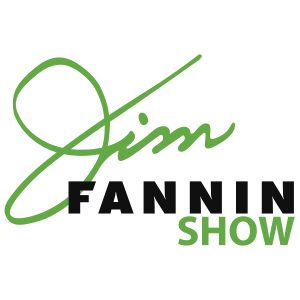 More times than I can count, I've stood before a room full of people eager to learn the success secrets I've taught to clients who have become champions in 10 different sports. Each time, the audience expects the first half of the S.C.O.R.E.® System (Self-discipline, Concentration and Optimism). However, when I get to relaxation, I always see brows wrinkle.
Much of modern American life can be summed up as "what have you done for me lately?" This can quickly lead to the mentality that the only path to your well-defined goals is to adopt an "always on" strategy. This involves more effort, longer hours and often an unhealthy level of caffeine consumption.
The best in the world though don't get to the top by "being in a hurry." To the contrary, top performers are those with a disciplined and focused calm. In this episode of The Jim Fannin Show, I'm going to help you step off the treadmill and reset your mentality for a more balanced, enjoyable and successful way of living.
In this episode, you'll learn:
• The basics to manage a relaxed, comfortable and productive life.
• The common factors in "Blue Zones," where residents have uncommonly long lives. You'll definitely want to learn the "Blue Zone" secrets if you want to thrive over 100 years old.
• One thing that should be on your calendar weekly, bi-weekly or monthly in order to beat stress.
• The ideal temperature for your bedroom to optimize rest and wake up refreshed.
• Why meditation is much more than a fad, and how it can help your performance in multiple arenas.
This episode of the Jim Fannin Show is brought to you by Mack Weldon, who believes in smart design, premium fabrics and simple shopping. Mack Weldon will be the most comfortable underwear, socks, shirts, undershirts, hoodies and sweat pants and more that you will ever wear. Check out their line of Silver Underwear and shirts that are naturally antimicrobial, which means they are eliminate odor. They want you to be comfortable, so If you don't like your first pair, you can keep it, and they will still refund you. No questions asked. Visit MackWeldon.com today and get 20% off your first order by using the promo code FANNIN at checkout.
Be in the Zone™!
If you have questions, comments, or something you want us to cover during our "Ask Jim" segment, you can email Jim directly and we'll cover it on next week's show!
Don't forget to order Jim's new book, "The Blueprint: A Proven Plan For Successful Living" now at Amazon.com!
Ready to see results in every major area of your life in just 7-10 days? Get Jim's 90-Second Rule™ program, consisting of 6-hours of audio, write-able workbook and video. Click here: 90-second-rule
Make sure to follow Jim Fannin on Twitter and Facebook as well!
Check out more episodes of The Jim Fannin Show on Radio Influence!
Subscribe to the Jim Fannin Show on Apple Podcasts, Stitcher, Google Play, and TuneIn Radio and don't forget rate and review the show!
Podcast: Play in new window | Download | Embed