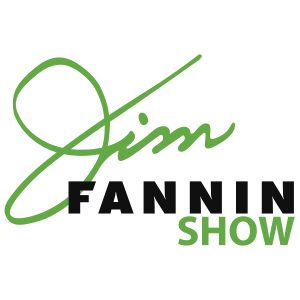 As we approach October 1st, the current drink of choice may be the Pumpkin Spice Latte, but it won't be long until those paper coffee cups are traded for champagne flutes on December 31st.
How you react to the fourth quarter depends on your ability to resist the dual temptations of noise and pointless action that won't move you closer to well-defined goals in career, sport, relationships or passions. As you approach the fourth quarter, now is the time to make sure you put the "big rocks" in first. Of course, this is a classic analogy about setting your priorities in order but in this episode of The Jim Fannin Show, I walk you through how to put your priorities back on course in 90 minutes or less.
In this episode you'll learn:
• The anatomy of Tiger Woods' stunning comeback, from recovering from four back surgeries to winning the Tour Championship this past weekend.
• How you can rapidly increase your learning through book summaries with one of our sponsors, Blinkist. Get a seven-day free trial and 25% off at Blinkist.com/Fannin.
• How Efe Obada survived human trafficking as a child and made his way to the NFL and the Carolina Panthers.
• The mental training that allowed a group of Marines to rescue 190 seniors from a nursing home fire in Washington D.C.
• What you can learn from the "Touchdown of the Year" thrown by Patrick Mahomes of the Kansas City Chiefs.
Next, we stop by the Zone Café and send you out as a closer to have your best week ever!
This episode of the Jim Fannin Show is brought to you by Vivid Seats. Vivid Seats is an online event ticket marketplace dedicated to providing fans of live entertainment with experiences that last a lifetime. Go to the App Store or Google Play and download the Vivid Seats app. Enter promo code INFLUENCE to receive 10% off your first purchase with Vivid Seats.
Also, make sure to check out the Blinkist app summarizes 2500+ bestselling nonfiction books into packs key insights that you can read or listen to in just 15 minutes. Over 7 million people are using Blinkist everyday to glean the insights they need to become their best selves. Right now, for a limited time Blinkist has a special offer just for our audience. Go to Blinkist.com/Fannin to start your free 7 day trial. You can cancel any time. That's Blinkist.com/Fannin.
Be in the Zone™!
If you have questions, comments, or something you want us to cover during our "Ask Jim" segment, you can email Jim directly and we'll cover it on next week's show!
Don't forget to order Jim's new book, "The Blueprint: A Proven Plan For Successful Living" now at Amazon.com!
Ready to see results in every major area of your life in just 7-10 days? Get Jim's 90-Second Rule™ program, consisting of 6-hours of audio, write-able workbook and video. Click here: 90-second-rule
Make sure to follow Jim Fannin on Twitter and Facebook as well!
Check out more episodes of The Jim Fannin Show on Radio Influence!
Subscribe to the Jim Fannin Show on Apple Podcasts, Stitcher, Google Play, and TuneIn Radio and don't forget rate and review the show!
Podcast: Play in new window | Download | Embed