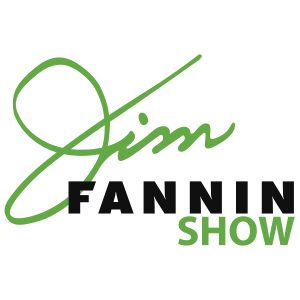 If I asked you to sum up this week, what would be your response? Could you articulate the decisions you made on where to spend your time and energy and if those choices marched you toward well-defined goals? Or was your week scattered, haphazard or chaotic? How much time, money was wasted for you, your family, company or team?
Do you have too many unnecessary thoughts?
Isn't it time for a mental diet?
This episode of The Jim Fannin Show is all about the "mental diet." Just like a physical diet will only work if you cut the junk food AND replace those calories with healthy meals and plenty of water, cleaning up your mental diet may include dropping some bad habits and picking up new ones.
Previously on the show, I've covered the importance "no being the new yes." In this episode, we dive deeper into how to order your life and thoughts for peak performance. Because talent, ability and drive don't mean much if they're covered up with stress, anxiety, sleeplessness and worry. Odds are, you need less activities to achieve more results, and I'm going to walk you through exactly how to achieve it.
In this episode you'll learn:
• Why three massive upsets occurred in college football last weekend (Akron over Northwestern, North Texas over Arkansas, and Troy over Nebraska) and how you can apply the same tactics to your own life.
• What it took for new Amazon show The Marvelous Mrs. Maisel to win five Emmys in an increasingly crowded and competitive TV market. You'll learn what it takes to get to the top, especially when the competition is ferocious.
• The amazing story of how two siblings were able to locate and buy back their father's beloved Ford Mustang, which he'd sold 17 years prior to pay for family medical bills.
• What it took for singer John Legend to complete the "EGOT" (Emmy, Grammy, Oscar, Tony), which is considered the "Grand Slam of Entertainment" and has only been accomplished by 15 people in history.
I also answer a question from the Ask Jim Mailbag about the advantages and disadvantages of a team "coming from behind" at the end of the season just before play-offs. (send your questions and feedback to askjim@jimfannin.com)
Next….we stop by the Zone Café to check your overall performance mindset and send you out as a closer to have your best week ever!
This episode of the Jim Fannin Show is brought to you by Vivid Seats. Vivid Seats is an online event ticket marketplace dedicated to providing fans of live entertainment with experiences that last a lifetime. Go to the App Store or Google Play and download the Vivid Seats app. Enter promo code INFLUENCE to receive 10% off your first purchase with Vivid Seats.
Be in the Zone™!
If you have questions, comments, or something you want us to cover during our "Ask Jim" segment, you can email Jim directly and we'll cover it on next week's show!
Don't forget to order Jim's new book, "The Blueprint: A Proven Plan For Successful Living" now at Amazon.com!
Ready to see results in every major area of your life in just 7-10 days? Get Jim's 90-Second Rule™ program, consisting of 6-hours of audio, write-able workbook and video. Click here: 90-second-rule
Make sure to follow Jim Fannin on Twitter and Facebook as well!
Check out more episodes of The Jim Fannin Show on Radio Influence!
Subscribe to the Jim Fannin Show on Apple Podcasts, Stitcher, Google Play, and TuneIn Radio and don't forget rate and review the show!
Podcast: Play in new window | Download | Embed