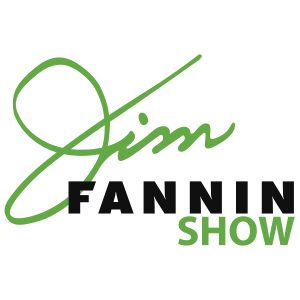 One common misconception that I often come across is the idea that greatness is made of two ingredients: discipline and focus. For sure, those are two essential elements for peak performance. But individuals, teams and companies who are only driven by these two components will never discover their best. You need all five pieces of the S.C.O.R.E.® System. Leaning too much toward relaxation and enjoyment, nothing is going to get done. Similarly, if the only fuel in the tank comes from discipline and concentration, you're speeding down the highway toward a destination of "burnout." We all need periodic boosts of optimism, relaxation and enjoyment, and often those "mental reset" periods come through great music and inspirational songs.
My special guest on this episode is musician, songwriter Jim Peterik of the Ides of March, formerly of Survivor and of 38 Special fame. He has helped countless individuals "hop a ride" to a Zone state through the music of his own bands, as well as songs he's written for The Beach Boys, REO Speedwagon, Lynyrd Skynyrd, Cheap Trick and many more. During his career, Jim has racked up 20 top 10 hits and has been honored with a Grammy Award and an Oscar nomination.
We dive into some of the most iconic moments of Jim's career, like when Sylvester Stallone left Jim a voicemail to pen the theme song for Rocky III, which led to the instant classic, "Eye of the Tiger." But at the heart of this episode lies the truth that music is an essential part of your toolbox for peak performance and an awesome, well-balanced life.
In this episode you'll learn:
• Why even Jim Peterik's "sad songs" are injected with a dose of positivity.
• The dramatic story of the Oakland A's turnaround this season.
• How Odell Beckham Jr. achieved a high daily standard to become the highest paid wide receiver ever with the New York Giants.
• The incredible moves by Disney to provide free high school, trade school or college tuition to all hourly employees.
• How Jerusha Willenborg of Wichita, KS has created a Zone experience with a custom handshake for each student in her classroom.
• How to prepare for your greatest September ever!
As always, we wrap up with a S.C.O.R.E.® Check in the Zone Café and send you out for an awesome Zone week.
Be in the Zone™!
If you have questions, comments, or something you want us to cover during our "Ask Jim" segment, you can email Jim directly and we'll cover it on next week's show!
Don't forget to order Jim's new book, "The Blueprint: A Proven Plan For Successful Living" now at Amazon.com!
Ready to see results in every major area of your life in just 7-10 days? Get Jim's 90-Second Rule™ program, consisting of 6-hours of audio, write-able workbook and video. Click here: 90-second-rule
Make sure to follow Jim Fannin on Twitter and Facebook as well!
Check out more episodes of The Jim Fannin Show on Radio Influence!
Subscribe to the Jim Fannin Show on Apple Podcasts, Stitcher, Google Play, and TuneIn Radio and don't forget rate and review the show!
Podcast: Play in new window | Download | Embed