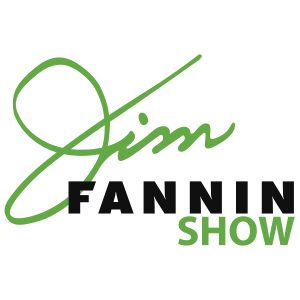 If you're ready to go to the next level in your life, business or sport, this week's Jim Fannin Show can help take you there.
Here's a secret that some can hardly believe when I share it. I coached a pro golfer to become the best putter on the PGA tour without actually putting. How is this possible? Through the power of Visualization 2.0. This successful golfer was guided through four different types of visualization to go from last in the PGA in putting to 1st in only 90-days. Professional athletes from 10 sports and business leaders from 350 of the Fortune 500 have used these same techniques to reach the pinnacle of their craft.
American culture is built around "more." Want to make more money? Put in additional hours. Looking to excel in a sport? You'll have to up the time spent practicing, or so the common thought goes. But throwing hours at any task without adding brain power isn't likely to produce the results you desire.
We've covered visualization on the Jim Fannin Show before, but this episode is unique. This week, we go deep into the methods that can program your subconscious mind to move you toward success, especially at critical moments of your life. This deep visualization has been proven in the Super Bowl, World Series, French Open and dozens of other iconic athletic events, as well as in some of the most successful corporations in the world. In this weekly episode, I walk you, step-by-step, through a visualization system that will help you reach peak performance, regardless of the pressure or challenges you're facing.
In this interactive Jim Fannin Show episode, you'll learn:
• How to use visualization in all aspects of your life.
• How and when to utilize the four different types of visualization mastered by the world's best champions.
• How 7-10 consecutive days of positive or negative thoughts can send a relationship toward bliss or divorce. If you're in a relationship, THIS SEGMENT IS A MUST.
• The power of Synchronized Visualization™ that can transform a day, week, month and quarter into your ultimate life vision.
• How to improve your golf putting through an interactive, guided visualization segment.
• The relaxation techniques that enhance and leverage your visualization skills.
• The way one woman embraced optimism to survive 10 hours treading water at sea.
• What it will take for rookie QB Baker Mayfield to lead the Cleveland Browns to a turnaround.
• An incredible story of how the New York School of Medicine got "in the Zone" to offer free tuition to all students.
• How a Michigan restaurant prepared an "emergency wedding feast," including specialty vegan and vegetarian entrees, in just 90 minutes!
Next, I guide you through a S.C.O.R.E.® Check in the Zone Café™ to determine the weak link in your overall mental attitude. This awareness can take you closer to peak performance in all you do.
Finally, after listening to this week's episode, you'll be ready to visualize your way to goals you've never reached before! See it, as if it's so. See it, as it will be.
Be in the Zone™!
If you have questions, comments, or something you want us to cover during our "Ask Jim" segment, you can email Jim directly and we'll cover it on next week's show!
Don't forget to order Jim's new book, "The Blueprint: A Proven Plan For Successful Living" now at Amazon.com!
Ready to see results in every major area of your life in just 7-10 days? Get Jim's 90-Second Rule™ program, consisting of 6-hours of audio, write-able workbook and video. Click here: 90-second-rule
Make sure to follow Jim Fannin on Twitter and Facebook as well!
Check out more episodes of The Jim Fannin Show on Radio Influence!
Subscribe to the Jim Fannin Show on Apple Podcasts, Stitcher, Google Play, and TuneIn Radio and don't forget rate and review the show!
Podcast: Play in new window | Download | Embed