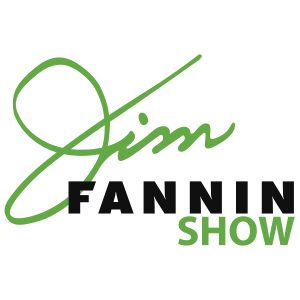 Tonight, the Philadelphia Eagles and New England Patriots will meet on the gridiron for the first time since Super Bowl 52. Imagine with me, for a moment, the first huddle. Patriots quarterback Tom Brady looks around at his starting players and says "So, did anybody do anything in the offseason? Anyone work out? Do we know the plays?" Hard to imagine this scenario ever happening, isn't it?
Bottom line: Champions are the best prepared.
This preparation includes champion students, parents, business leaders, athletes and anyone else that wants to compete at the highest level.
Are your children ready to compete at school? Are you ready to parent them to peak performance, in addition to everything else you need to do? It's time to get in the "make great grades" and "have an awesome school year" Zone!
Summer is a wonderful time for kids and teenagers to have fun, bond with family and friends, and try out new activities. It's also often a time of staying up late, sleeping in past breakfast and forming other habits that don't translate into a successful school year. Get over it. Summer's over! It's school time. Next!
In this Jim Fannin Show, I walk you through the habits and practices needed to give your kid(s) the best opportunity to have their best school year ever. It's time to create a "back to school" blueprint to attract the Zone. The 10+ tips from this special episode are your homework assignments.
In this episode you'll learn:
• The questions to ask every student to hold them accountable and keep them on track for academic and extracurricular success.
• The shift in mindset that's changed Tiger Woods game and put him back in the mix to win a major.
• How my client Zack Collins, a top Chicago White Sox prospect, hit two home runs (including one grand slam!) in the 9th inning, one of the most difficult feats in all of sports.
• The incredible story of how Seattle rock band Pearl Jam raised $10 million to aid the city's homeless population and spread a Zone mindset by inspiring over 100 area businesses to get involved as well.
Also, I answer a question from the "Ask Jim" Mailbag, about whether or not you can always be in a Zone state.
Be in the Zone™!
If you have questions, comments, or something you want us to cover during our "Ask Jim" segment, you can email Jim directly and we'll cover it on next week's show!
Don't forget to order Jim's new book, "The Blueprint: A Proven Plan For Successful Living" now at Amazon.com!
Ready to see results in every major area of your life in just 7-10 days? Get Jim's 90-Second Rule™ program, consisting of 6-hours of audio, write-able workbook and video. Click here: 90-second-rule
Make sure to follow Jim Fannin on Twitter and Facebook as well!
Check out more episodes of The Jim Fannin Show on Radio Influence!
Subscribe to the Jim Fannin Show on Apple Podcasts, Stitcher, Google Play, and TuneIn Radio and don't forget rate and review the show!
Podcast: Play in new window | Download | Embed