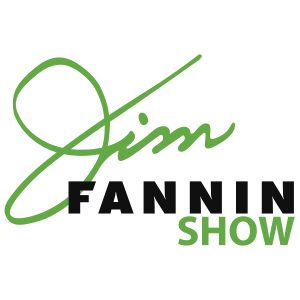 One of my favorite things to do when I first start coaching a company is simply to show up a little early and walk around. In that time, I can quickly get a feel for the thoughts and attitudes that make up the company. It's a macro view available to anyone who will spend a few minutes looking.
However, most of us rush into the office with a mile-long to-do list and start hammering on tasks. If you're in leadership, that means you could be obliviously sprinting past the corporate culture that runs like an operating system in the background, directing the thoughts and execution of the basics of your company.
In this Jim Fannin Show episode, Rob Wilson of EmployCo, USA shares his insight and experience of creating and fostering a winning corporate culture. Rob and I discuss decisive plans of action to help you win at work in hiring, onboarding, benefits, performance reviews and yes, even firing. Each of these processes contributes to the collection of corporate thoughts that govern the overall culture and success of your organization.
In this episode you'll learn:
• Specific tools on hiring and onboarding that are absolutely essential in an era where attracting and retaining talent is extremely difficult.
• How Penn State University research has proven that negativity in the first two hours of your day can wreck your productivity. (Confirming what Zoniacs have known for decades!)
• The vision it took for LeBron James to build an entire charter school!
• The daily routine of an 81-year old bodybuilder and personal trainer who didn't start exercising until age 56.
• An amazing breakthrough in Alzheimer's treatment that could help countless patients.
Finally, we place our orders at The Zone Café as we send you out for an awesome Zone Week!
Be in the Zone™!
If you have questions, comments, or something you want us to cover during our "Ask Jim" segment, you can email Jim directly and we'll cover it on next week's show!
Don't forget to order Jim's new book, "The Blueprint: A Proven Plan For Successful Living" now at Amazon.com!
Ready to see results in every major area of your life in just 7-10 days? Get Jim's 90-Second Rule™ program, consisting of 6-hours of audio, write-able workbook and video. Click here: 90-second-rule
Make sure to follow Jim Fannin on Twitter and Facebook as well!
Check out more episodes of The Jim Fannin Show on Radio Influence!
Subscribe to the Jim Fannin Show on Apple Podcasts, Stitcher, Google Play, and TuneIn Radio and don't forget rate and review the show!
Podcast: Play in new window | Download | Embed