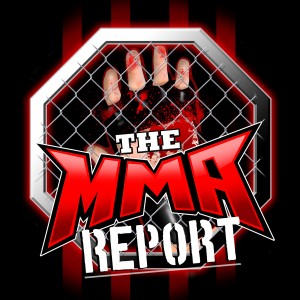 On this week's episode of The MMA Report Podcast, Jason and Daniel recap what happened last weekend at UFC 225, discuss some of the regional MMA going on this weekend, and Jason has interviews with Ilima Macfarlane and Jeremy Davis.
In the opening round of the show, Jason and Daniel discuss what took place last Saturday night at the United Center in Chicago at UFC 225. They tell you how they scored the main event, what they thought on the post fight interview Colby Covington had on the post fight show, and the brutal TKO finish by rising heavyweight contender Curtis Blaydes.
Following their recap of UFC 225, they briefly hit on last week's Professional Fighters League (PFL) event that took place in New York City. They mention how Andre Harrison was a 45/1 betting favorite, what a potential tournament matchup in the featherweight division could be, and the lack luster television ratings the event drew on NBCSN.
Then it's on to the interview portion of the podcast as Jason let's you hear his conversations with Bellator women's flyweight champion Ilima Macfarlane (50:41) and featherweight prospect Jeremy Davis. Macfarlane previews her title defense at Bellator 201 against Alejandra Lara and during her appearance, she tells Jason why her fight against Rebecca Ruth has been the toughest fight of her career. Up next is Davis (1:00:58), who will be headlining Saturday's Battleground MMA event in Largo, Florida. He previews his matchup against Carlos Espinosa and explains to Jason what's been going on in his preparations for this fight.
And in the final round of this week's podcast, Jason and Daniel have their weekly "Buy/Sell" segment and tell you about some of the MMA taking place this weekend. During the Buy/Sell segment, the topics range from the future of Rashad Evans and if the official UFC debut of former NFL player Greg Hardy will take place in the next six months.
Thanks for listening to this week's podcast and be sure to subscribe, rate, and review the podcast.
Follow The MMA Report on Twitter and Facebook
Subscribe to the podcast on Apple Podcasts, Stitcher and Google Play
Podcast: Play in new window | Download | Embed