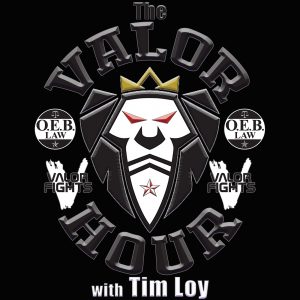 Get a recap of last week's Valor Fights 50 as Tim Loy is joined by Ed Kapp, Billy Swanson, Chandler Cole, and Allan Poole to discuss what happened in Knoxville last Saturday night.
Now before they get into the Valor Fights 50 recap, the guys start off this week's by answering listener submitted questions which range from last week's UFC 225 to which professional wrestlers they would like see compete inside the Valor Fights cage.
Following the Q&A segment, the guys get into all of the fights that took place at Valor Fights 50. From the opening fight to the main event, the guys touch on all of the fights and they are joined by Sam McAlpin, who defeated Frankie Padilla on the fight card.
After they recapped all of the fights, Tim brings in Dustin Koppel of Tennessee Top Roller to preview his next event, which is next Saturday in Nashville, Tennessee.
Thanks for listening and we would appreciate if you would like, and share the podcast with your friends.
Subscribe to The Valor Hour on Apple Podcasts, Stitcher, TuneIn Radio, and Google Play
Podcast: Play in new window | Download | Embed