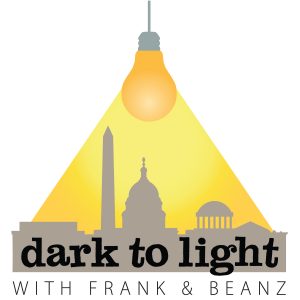 On this week's episode of "Dark to Light with Frank & Beanz," we begin to explore and deconstruct just how deep the plot to usurp the will of the American people in the Presidential election was. We will talk about the House Permanent Select Committee on Intelligence Report on "Russian Collusion" and what little gems were inside of the 256 pages. Then, we will get into some talk about the battle being waged here now, both spiritually and physically, illegal immigration, how getting and staying local can affect the national landscape, and oh…. we laugh some, too!
We hope you like it. Please see the below links for material referenced in the show and check us out on our socials!
Articles reference in this week's show:
The House Permanent Select Committee Report
"WSJ: The FBI Hid A Mole In The Trump Campaign"
Follow Tracy Beanz on Twitter and subscribe to her YouTube channel!
Follow Frank on Twitter, subscribe to his YouTube channel, and follow his solo podcast, Quite Frankly!
Subscribe to Dark To Light With Frank & Beanz on Apple Podcasts, Stitcher, TuneIn Radio, and Google Play!
Podcast: Play in new window | Download | Embed