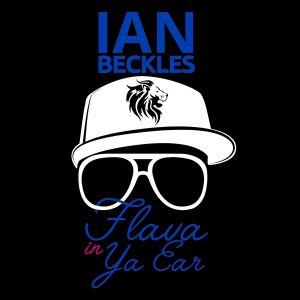 If there are three things that are absolutely polar opposites of one another, it's the combination of Stormy Daniels, the Royal Wedding, and Tony Dungy. The one thing they have in common? All things that are on Ian Beckles' mind on this week's Flava In Ya Ear!
Stormy Daniels continues to be in the news with her lawyer Michael Avenatti. Donald Trump has a habit of putting himself over when it comes to everything so it's entertaining to watch Daniels and Avenatti continue to one up "The Donald."
The Royal Wedding is right around and Ian just doesn't get it. Why is this such a big deal other than Meagan Markle is fine as frog hair? Why is the Royal Family popular? At least Donald Trump had to work for the Presidency, the Royal Family is just born into it. At least do something to earn it!!!!
The Buccaneers are also making headline by putting former Head Coach Tony Dungy into the Ring Of Honor. If you take Tony Dungy's era away from the Buccaneers, where do they stand? Without Dungy, the Bucs are no where. More importantly, Tony Dungy is a complete gentleman and genuinely one of the classiest people, not in the Sports world, but anywhere.
Also, good luck to the Tampa Bay Lightning as they enter the NHL's Eastern Conference Final against the Washington Capitals. It's only eight more wins to a Stanley Cup victory, boys.
Also on Ian's mind this week, the hysterical first pitch thrown by Akbar Gbaja-Biamila at a Phillies' game this week, the Coast Guard seizing 2,600 pounds of marijuana, 20 year olds getting Botox, rules for high school and college graduations, Boston Bruin Brad Marchand licking guys, and of course, the circus that is Donald Trump.
All of that and much more on this week's episode of "Flava In Ya Ear" and if you have a question for next week's podcast, send an email to Ian (IanBeckles@RadioInfluence.com).
Follow Ian Beckles on Twitter and on Facebook.
For more information as to what Ian is up to, check out DignitaryRadio.com.
Subscribe to the show on Apple Podcasts, Stitcher, TuneIn Radio, and now on Google Play! 
Podcast: Play in new window | Download | Embed