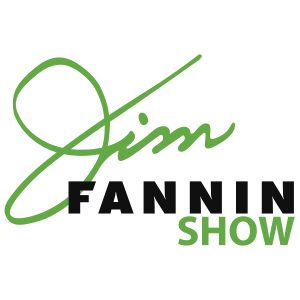 How many times in your life have you heard the collective "they" tell that something isn't possible? I'm talking about the armchair quarterbacks. The peanut gallery who's sure it's better to just give up now rather than to keep going. As a kid growing up deep in Coal Country, Kentucky, "They" told me I would never play pro tennis on the tour. (I was too busy on the pro circuit in Europe to ever check to see what "they" thought after I made it!)
One particularly critical "they" told me I would never make it in business after I had paid him $5,000 as a consultant in the 1970's (closer to $20,000 in today's currency). I've since helped over 2,500 clients in some of the most high-profile positions in business, pro sports and entertainment.
There's one reply to the naysayers that I've always kept with me: "You don't know me!"
That's a phrase that I introduced to thousands of students and residents of my hometown of Ashland, Kentucky, as I kicked off coaching an entire city. The tri-state area of Kentucky, West Virginia and Ohio has been hard hit by the opioid crisis and economic challenges. But everywhere I turned, I ran into the kindest, most generous people who are ready to face any challenge and critical "they" group with that powerful phrase, "You don't know me!"
The person who shaped the "You don't know me!" attitude in my life was my mother. As we approach Mother's Day, we take a look at the scientific reasons why the first 60 months of life are so crucial, and why moms really do deserve the title "World's Greatest Coach." It was because of my Mom that I'd learned some of the most valuable lessons in life.
Here's a part of what I learned in 1955 at the age of six:
• My confidence grew from introducing myself to strangers. This was mandatory! Look a stranger in the eye long enough to discern eye color and introduce yourself. "Hi! I'm Jimmy Fannin. How are you?" I learned to network.
• In school, I learned three French phrases. Wow! Mom and I acted French around the house. I learned the world is huge and we're different in how we speak and act.
• Stashed inside a cigar box, I deposited $35 into a savings account. After begging my Mom, we returned to the bank to check on my money. I was bummed it wasn't in the cigar box. I learned about money, interest and banks.
• With mother approval, I sold handpicked apples door-door in my little red wagon. I made my first dollar. I learned to be an entrepreneur. I learned about capitalism.
• The "money thing" got me a little crazy and I sold all my toys to friends and neighbors for a combined total of $2.75. Mom went berserk! Risk and reward was now in its infancy stage of learning. I learned the value of money. I learned to buy low and sell high.
• My grandfather made moonshine and let me have my first sip of the ol' white lightening. My Mother found out and I'm certain he got punished. I learned even grown-ups get in trouble.
For more life lessons and why mom is the world's greatest coach plus…How I coached thousands of residents in eastern Kentucky.
In this episode of the Jim Fannin Show you'll also learn:
• The powerful story of a young singer in Ashland who I encouraged to launch her first public performance in front of her school's entire student body (Spoiler Alert: Seth and I were crying our eyes out in the studio).
• The attitude that LeBron James and the Cleveland Cavaliers have held as they return to the NBA finals, despite many voices in the media who predicted the team wouldn't be able to turn around a season that experienced major bumps along the way.
• Why the Boston Celtics have found a way to perform in the playoffs despite the loss of two superstars to injury this season.
• The inspiring story of Justin Gallegos, a runner overcoming Cerebral Palsy, who just finished his first half marathon thanks to a special shoe designed by Nike.
• Why I've never had a bad day since November 8, 1965 (approximately 20,000 consecutive positive days).
Finally, we open the Jim Fannin Mailbag as I answer the question "What do I do if some of my goals are falling by the wayside?" and place our orders at the Zone Café, as we send you out for an awesome Zone week!
Be in the Zone™!
If you have questions, comments, or something you want us to cover during our "Ask Jim" segment, you can email Jim directly and we'll cover it on next week's show!
Don't forget to order Jim's new book, "The Blueprint: A Proven Plan For Successful Living" now at Amazon.com!
Ready to see results in every major area of your life in just 7-10 days? Get Jim's 90-Second Rule™ program, consisting of 6-hours of audio, write-able workbook and video. Click here: 90-second-rule
Make sure to follow Jim Fannin on Twitter and Facebook as well!
Check out more episodes of The Jim Fannin Show on Radio Influence!
Subscribe to the Jim Fannin Show on Apple Podcasts, Stitcher, Google Play, and TuneIn Radio and don't forget rate and review the show!
---
If you're seeking to be entertained and educated while you become your genuine, authentic best self, The Jim Fannin Show is your weekly, go-to place to be.
Jim Fannin is America's ZoneCoach®, coaching more champions in sports, business and life than anyone on earth for over 40 years. As one of the world's foremost thought leaders, he is more than a life, business or sports coach. He is a "change your life" coach. With the ONLY proven blueprint for attracting the Zone mindset, Jim has helped transform millions of people's lives by providing proven tools and techniques to create simplicity, balance and abundance.
Mr. Fannin has 40+ years of professional coaching, consulting and public speaking experience. He has coached 1000+ professional athletes from 10 sports and tens of thousands of individuals and hundreds of companies from 50 industries in peak performance. All have set personal records. Many have set team, industry or world records.
Each week Jim will focus the show on the peak performance mindset called the Zone. With his vast experience working with the best of the best, Jim will deliver the goods on who's currently IN the Zone, who's NOT and how you can find your own Zone pathway to success.
Jim's client list reads as a "who's who" list and his in-depth experience with their accomplishments are what set The Jim Fannin Show apart.
Jim Fannin has personally coached (to name a few):
Chairmen, CEOs, and Senior Executives from 350 of the Fortune 500 from 50 different industries
World's #1 pro golfer; 10 different pro golfers to their first victory; LPGA major Champion; 3 NCAA champions; 8 time Big Ten golf champions; World's #1 golf instructor
Olympic gold medalists
2 MLB Hall Of Famers; 5 MLB MVPs; 26 MLB All Stars; 4 Cy Young Award winners; NBA All Stars; NFL All Pros; World Cup players; MLS Cup champions; MLS MVPs
7 World's Top 10 pro tennis players; #1 pro from 16 different countries; 4x Wimbledon Doubles champion; World Davis Cup finalist;
French Open champion; 7 National Amateur champions; 12 State Amateur champions
NCAA All Americans from six different sports
NCAA Coaches Of The Year; MLB Manager Of The Year; NBA Coach Of The Year
World Champion Poker players
New York Times Best Selling Authors
Academy Award winning director
Actors, authors, screenwriters, musicians, opera singers, country singers, artists, scientists, politicians, and two entire American cities (for real)
Want to know how to attract the Zone? Download weekly to discover the pathway to your untapped potential as Jim guides you through the intricate process of peak performance. Listen, learn and be entertained as America's ZoneCoach, Jim Fannin reveals his 40-year secrets of success.
Podcast: Play in new window | Download | Embed