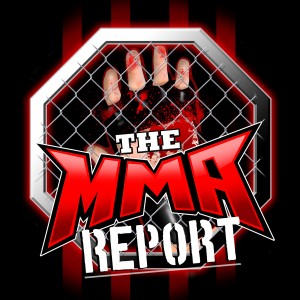 On this episode of the podcast, Jason Floyd and Daniel Galvan of TheMMAReport.com recap what happened last weekend at UFC on FOX 27 and Bellator 193. Along with recapping those fights, Jason has interviews with three fighters that will be competing this weekend as he chats with Eryk Anders, Bobby Voelker, and Brian Marino.
Up first, they take a look back at what happened last weekend in mixed martial arts as they recap UFC on FOX 27 and Bellator 193. They discuss multiple aspects of both cards from the lack of viewership for both events, Ronaldo "Jacare" Souza providing he's still a contender in the UFC middleweight division, and Lorenz Larkin scoring his first victory in the Bellator cage.
After recapping those fights, you will hear the interview with UFC middleweight Eryk Anders (35:57). Jason chats with Eryk about his fight in the main event of UFC Fight Night 125 on Saturday night in Brazil against former UFC light heavyweight champion Lyoto Machida. Following the interview with Eryk, Jason and Daniel preview the entire fight card that will air on FS1 (10 p.m. ET/7 p.m. PT) and tell you their top three fights on the card.
Then they turn their attention to the regional side of mixed martial arts as Jason has interviews with Bobby Voelker (59:35) to preview his fight on Saturday at Shamrock FC 302 and Brian Marino (1:13:35), who will be fighting on Friday night at CES MMA 48. During the interview with Bobby, he reveals that he recently had an opponent change and Marino talks about returning to competition for the first time in seven years following two tours in Afghanistan.
Following those interviews and talking about both of those regional fight cards, Jason and Daniel discuss some of the UFC and Bellator news that's going on. Some of the topics they discuss include Paul Daley looking to be released from his Bellator contract, Eddie Alvarez's theory on the UFC lightweight title, and the PFL announcing a distribution deal with NBCSN and Facebook.
Thanks for listening to this week's podcast and be sure to subscribe, rate, and review the podcast.
Follow The MMA Report on Twitter and Facebook
Subscribe to the podcast on Apple Podcasts, Stitcher and Google Play
Podcast: Play in new window | Download | Embed