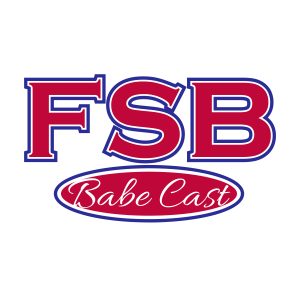 It's Super Bowl Week which only means one thing…..The Fabulous Sports Babe is chatting with former NFL scout Chris Landry, host of the Landry Football Podcast and Landry Football.com, and Brian Edwards of Vegas Insider.com and host of the Games Galore podcast.
Babe and Chris talk the X's and O's of the game between the Patriots and the Eagles. Chris will tell you what to expect, what should happen, and what each team has to do to win.
Then, Brian chimes in on all things handicapping in regards to the Super Bowl. He'll tell you the best bets to look at, Vegas' perspective on the game, some of the crazy prop bets that everyone loves to look at, and more.
Thanks for listening and don't forget to rate and review the show on iTunes and Stitcher!
Follow The Fabulous Sports Babe on Twitter: @realsportsbabe
Follow Russell Baxter on Twitter: @BaxFootballGuru
Subscribe to the show on Apple Podcasts, Stitcher, TuneIn Radio, and Google Play!
Podcast: Play in new window | Download | Embed