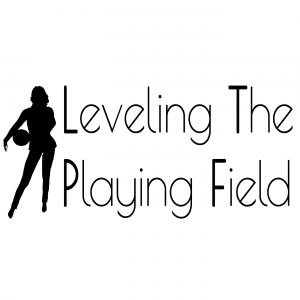 Bobbi-Sue could not stop laughing during this interview. Whitney Holtzman is the President/CEO of Social Victories, a marketing and social media consulting company for those in the sports world. While the conversation is light and funny early on, the women get into a deep discussion regarding race towards the end.
Whitney has always taken the road less traveled when it comes to career choices. She started by interning with her local MLB team, moved on as a production assistant for Turner Sports and ESPN, parlayed the ESPN position into a position with the new ESPNW, and answered a craigslist ad for the job that would set her on the path to her current life. A social media expert, Whitney has not only worked for major brands like MLB but also for professional athletes and their businesses. She is now a go-to person for any athlete, sports organization, or business related to sports when it comes to social media and digital marketing strategy. If you've noticed an uptick in Instastories from the LTPF Instagram, you can thank Whitney!
Some of the names Whitney drops are big ones and the influence they've had on her career and personal life have been immense. Get ready to learn more about Brandon Marshall, Gary Vaynerchuk, and the RISE organization.
The moral of Whitney's story thus far is "If you don't know what you want to do, it's OK, because my job didn't exist when I was in high school."
Rating and reviewing the podcast not only helps us get heard by more people but also makes Bobbi-Sue feel good. She reads one of those reviews before jumping into the interview. Let us hear from you!
Don't forget that applications for The Winning Edge Leadership Academy are due February 1st! Don't miss out on your chance to spend a few days with amazing mentors like ESPN College Gameday's Maria Taylor (with a guest appearance by Bobbi-Sue)!
Finally, this episode is sponsored by LifeSum. LifeSum is an app that helps people achieve healthier and happier lives. It's your body, it's your health. Your health is worth investing in. The LifeSum app helps you keep track of your health by logging meals, exercise, water intake, etc. It also gives you access to healthy eating plans based on your current lifestyle and what your goals are. Examples of some of the plans include Cleaning eating and the Ketogenic diet. They provide you with a broad range of recipes so that you never lose inspiration. LifeSum's 3-week weight loss program can help you kickstart your weight loss journey the easy way. You can even add friends on there. Want to do a challenge with me? Check it out here!
You can follow the podcast on Twitter, Facebook, and Instagram at @LTPFPod or check out the website at LTPFPod.com. Bobbi-Sue can be found on Twitter at @BobbiSue. Please send us your comments and thoughts. You can also email us at LTPFPod@gmail.com.
Don't forget to subscribe to the show on Apple Podcasts, Stitcher, TuneIn Radio, and Google Play!
Podcast: Play in new window | Download | Embed