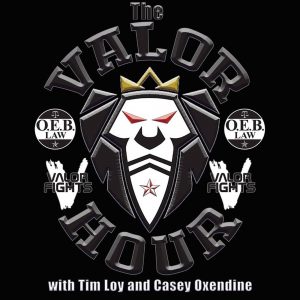 Tim Loy and Casey Oxendine are joined this week by guest co-hosts Allan Poole and Jeff Hobbs to give an update on Borders Wars 2. Along with giving an update on that event, the guys are joined by UFC fighter Frank Camacho to recap his fight last weekend at UFC on FOX 27.
The guys get the podcast started by going directly into the listener Q&A segment and the questions range from the arrest of Brandon Bell to the UFC booking a champion versus champion bout at UFC 226 as Stipe Miocic will defend the UFC heavyweight title against UFC light heavyweight champion Daniel Cormier. Following the Q&A segment, the guys are joined by Frank Camacho to discuss his Fight of the Night bout last weekend at UFC on FOX 27 against Drew Dober.
Then it's on to the main event of this week's podcast as they discuss three MMA topics: The postponement of Border Wars 2, combat jiu-jitsu, and the current state of athletic commissions. The guys have a lengthy discussion on all of these topics and if you want to continue the conversation with Tim and Casey on these topics, send them a tweet or Facebook message.
Thanks for listening and we would appreciate if you would like, and share the podcast with your friends.
Subscribe to The Valor Hour on Apple Podcasts, Stitcher, and Google Play
Podcast: Play in new window | Download | Embed