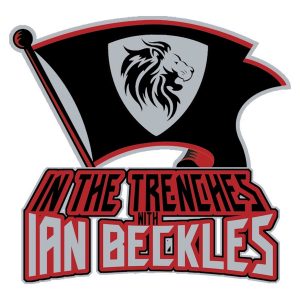 This week on "In The Trenches," Ian Beckles recaps what he saw in the Pro Bowl on Sunday and looks at some of the storylines heading into Sunday's Super Bowl LII matchup between the New England Patriots and the Philadelphia Eagles.
At the beginning of the podcast, Ian tells you why the Pro Bowl is just hard to watch being a former player and tells a story from his playing days in Philadelphia that relates to what he saw in Sunday's Pro Bowl matchup. Then it's on to Super Bowl LII, which will take place on Sunday in Minneapolis. Some of the topics Ian touches on about the game include Tom Brady looking to become the first quarterback in NFL history to accomplish something no one else has and if Philadelphia wins on Sunday that it will mean that Nick Foles is going to make himself a ton of money.
All of that and much more on this week's episode of "In The Trenches" and if you have a question for next week's podcast, send an email to Ian (IanBeckles@RadioInfluence.com).
Subscribe, Rate, and Review the podcast on Apple Podcasts, Stitcher, Google Play, and TuneIn Radio.
Follow Ian Beckles on Twitter: @IanBeckles
Podcast: Play in new window | Download | Embed