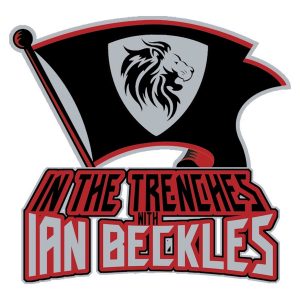 We now know the New England Patriots and the Philadelphia Eagles will battle February 4th in Minneapolis for the NFL's Super Bowl LII title. Has there ever been a Super Bowl between two more hated teams than Patriots and the Eagles?????
This week, Ian Beckles takes through both the AFC and NFC Championship and tells you exactly why things played out the way they did.
In the AFC, the Jaguars simply didn't show any faith in QB Blake Bortles, who wasn't the problem for the Jags in their loss. As for the Patriots, Tom Brady was Tom Brady and he's now earned the right to win his sixth Super Bowl ring, which would tie Charles Haley for the most ever.
In the NFC, the Eagles simply dominated Minnesota, who couldn't get out of their own way. The Eagles love playing up the "underdog" role and even though they keep saying that they probably shouldn't be doing this with Nick Foles at quarterback, it's obvious the team believes in their quarterback, who has earned the chance to be a starter somewhere in the NFL next year.
Elsewhere in the NFL, the free agent quarterback crop this year is very impressive with names like Drew Brees, Eli Manning, and a name that isn't flashy but just gets things done in Alex Smith. Some of the minority owners of the Pittsburgh Steelers want Mike Tomlin fired for some unknown reason, Mike Mularkey and the Tennessee Titans have parted ways for reasons that don't make sense, Josh Freeman and Johnny Manziel have both resurfaced in the CFL, it's time the Glazers spend some money on free agency because the Bucs can't rely on the NFL Draft to get some wins now, and Ian tells Mel Kiper Jr. to "kiss my entire black ass."
All of that and much more on this week's episode of "In The Trenches" and if you have a question for next week's podcast, send an email to Ian (IanBeckles@RadioInfluence.com).
Subscribe, Rate, and Review the podcast on Apple Podcasts, Stitcher, Google Play, and TuneIn Radio.
Follow Ian Beckles on Twitter: @IanBeckles
Podcast: Play in new window | Download | Embed