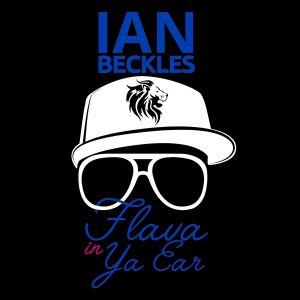 Ian Beckles is back with another episode of "Flava In Ya Ear" as he talks everything from the NFL Playoffs to the recent sexual assault allegations made against comedian Aziz Ansari to the latest in politics, which basically means what did President Donald Trump say or do this week.
At the start of the podcast, Ian talks about what we saw happened last weekend in the NFL Playoffs as the Minnesota Vikings, Philadelphia Eagles, Jacksonville Jaguars, and New England Patriots advanced to this weekend's conference title games. From the Pittsburgh Steelers scoring 42 points against the Jaguars and still losing to the end of the Vikings vs. New Orleans Saints game, Ian offers a former players perspective on the games including coaches always telling players to "stay in the moment."
Up next is the pop culture portion of the show as Ian touches on the allegations against Ansari, James Franco being creepy, and the topic of whether or not Casey Affleck will be presenting an award at the Oscars this year. During this portion of the podcast, Ian talks at length about the allegations made against Ansari and find out what Ian thinks about this story.
Then it's on to the political portion as Ian talks about the latest with President Trump. From the reports about Trump being involved with Stormy Daniels, Trump just wanting to win, and how we should be talking about DACA and not if Trump's a racist.
Sit back, take a listen to what Ian has to say and if you want to respond to what Ian says on this podcast, send him an email (IanBeckles@RadioInfluence.com) and he will answer your question on next week's podcast.
Follow Ian Beckles on Twitter and on Facebook.
For more information as to what Ian is up to, check out DignitaryRadio.com.
Subscribe to the show on Apple Podcasts, Stitcher, TuneIn Radio, and now on Google Play! 
Podcast: Play in new window | Download | Embed