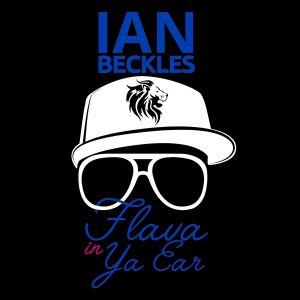 This week on "Flava In Ya Ear," Ian Beckles continues his discuss on Carolina Panthers owner Jerry Richardson and offers up his tax on the tax bill that was passed earlier this week.
Up first on this week's podcast is the Richardson situation and Ian's main point is this: Nothing is going to happen to him and ultimately, he's going to sell the Panthers for a ton of money. Also, Ian has a message for the NFL and the other 31 owners when it comes to a potential ownership group involving P. Diddy.
After discussing that topic and other news stories involving sexual harassment in the workplace, Ian tells you about the Christmas shopping he did this week and how much it cost him to overnight a package to New York and tells you about how he nearly ran out of gas earlier this week.
Now before he talked about the tax bill that was passed, he talked about pop culture and entertainment news. From Tupac to an upcoming documentary on Treyvon Martin, Ian tells you some things that are just hard to believe, but they are true. Then in the final portion of the podcast, Ian talks about the tax bill that passed on Wednesday of this week. From what this may or may not do for the middle class and no democrats voting for the bill, Ian offers up his unique look at what's been going on in our National's capital over the past couple of weeks.
Thanks for listening to "Flava In Ya Ear" and if you have a question for Ian, send him an email (IanBeckles@RadioInfluence.com) and he will answer your question on next week's podcast.
Follow Ian Beckles on Twitter and on Facebook.
For more information as to what Ian is up to, check out DignitaryRadio.com.
Subscribe to the show on Apple Podcasts, Stitcher, TuneIn Radio, and now on Google Play! 
Podcast: Play in new window | Download | Embed