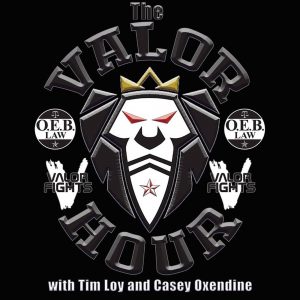 Strikefest 2 took place last weekend and get a complete recap of the fight card as Tim Loy and Casey Oxendine are joined by Allan Poole, Sawyer Rich, and Roy Sanders to break down all of the fights.
Find out what the guys thought about all of the fights that took place inside the Appalachian Fairgrounds in Gray, Tennessee and after breaking down all of the fights, the guys brought in Derrick Smith (55:52) to recap his decision victory on the fight card.
Following their conversation with Smith, the guys turn their attention to Valor Fights 47 as they are joined by three fighters that will be on the fight card. Up first is Jason King (1:01:35), who will be in the main event of the fight card. They talk with Jason about being elevated from the co-main event to the main event of his preparations for this fight card. Up next is Olivia Parker (1:12:00) to discuss her fight against Erica Camp and speaking of Camp (1:24:29), she is the final interview on this week's podcast as she talks about the opportunity to make her professional debut at Valor Fights 47.
Thanks for listening and we would appreciate if you would like, and share the podcast with your friends.
Subscribe to The Valor Hour on Apple Podcasts, Stitcher, and Google Play
Podcast: Play in new window | Download | Embed