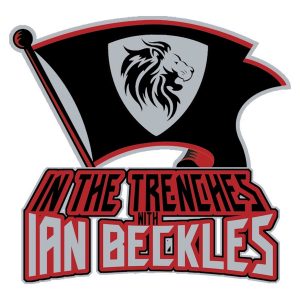 The Tampa Bay Buccaneers fell short against the Atlanta Falcons on Monday Night Football and former Buccaneers offensive lineman Ian Beckles recaps the game on this week's episode of "In The Trenches."
While the Buccaneers could not tie the game at the end of regulation with a 54-yard field goal attempt, Ian talks about the tremendous play of Jameis Winston in the football game. From some of the decisions with the football he made to being able to succeed with the injuries in the game, Ian tells you how he saw the game from a former players point of view.
And speaking of Winston, he continues to discuss the report from last week from Ian Rapoport and tells a story about a situation he dealt with when a quarterback and offensive coordinator were not on the same page. Also on this week's podcast, Ian talks about the physical play the defense brought to the field against the Falcons and what's going on with the Carolina Panthers and their owner, Jerry Richardson.
All of that and much more on this week's episode of "In The Trenches" and if you have a question for next week's podcast, send an email to Ian (IanBeckles@RadioInfluence.com).
Subscribe, Rate, and Review the podcast on Apple Podcasts, Stitcher, Google Play, and TuneIn Radio.
Follow Ian Beckles on Twitter: @IanBeckles
Podcast: Play in new window | Download | Embed