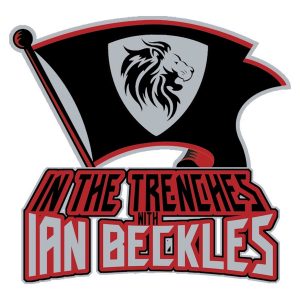 The Tampa Bay Buccaneers fell to 4-9 on Sunday and take a listen to Ian Beckles talk about the injury suffered by Gerald McCoy, and the report from Ian Rapoport about the relationship between Jameis Winston and Dirk Koetter.
Also on this week's podcast, Ian touches on the history of losing in Tampa Bay, how we overestimated what the Bucs could do this season, something being wrong with the lack of touches for the wide receivers, who should be the starting running back, and the rumors of Jon Gruden potentially returning to the team.
All of that and much more on this week's episode of "In The Trenches" and if you have a question for next week's podcast, send an email to Ian (IanBeckles@RadioInfluence.com).
Subscribe, Rate, and Review the podcast on Apple Podcasts, Stitcher, Google Play, and TuneIn Radio.
Follow Ian Beckles on Twitter: @IanBeckles
Podcast: Play in new window | Download | Embed