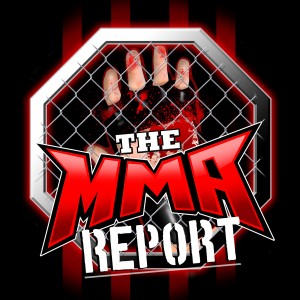 This week on The MMA Report Podcast, Jason Floyd has fighter interviews with Brent Primus, Dom Reyes, Eryk Anders, and Albert Morales.
Now before those fighter interviews, Jason is joined by Daniel Galvan to recap what happened last weekend at UFC 218, The Ultimate Fighter 26 Finale, and Bellator 189. While discussing UFC 218, the guys discussed an article that appeared in a Detroit newspaper on Sunday morning following UFC 218 and they wonder this question: What was the motive of this piece? To get a reaction? Get web clicks? Or both.
Also, Jason and Daniel look ahead to this weekend's UFC and Bellator fight cards. Both events will take place on Saturday as Bellator 190 will come from Italy and UFC Fight Night 123 will come from California.
Then it's on to the interview portion of the podcast as Jason is joined by Bellator MMA lightweight champion Brent Primus (52:57). At the beginning of the interview, Primus responds to recent comments made by former Bellator MMA lightweight champion Michael Chandler and tells you who he expects to defend the Bellator MMA 155 pound title against next.
Up next is UFC 218 winner Dom Reyes (1:07:17) to recap his victory over Jeremy Kimball. The victory for Reyes improved his record to 8-0 and he talks about how the fight went down. Plus, he tells Jason when he wants to return to the UFC octagon and if there's anyone he has his eyes on.
Following the conversation with Reyes, Jason turns his attention to Saturday's UFC Fight Night 123 as he's joined by undefeated middleweight Eryk Anders (1:18:59) to preview his matchup against Markus Perez. Then, he's joined by Albert Morales (1:33:08) to preview his bantamweight bout against Benito Lopez.
Thanks for listening to this week's podcast and be sure to subscribe, rate, and review the podcast.
Follow The MMA Report on Twitter and Facebook
Subscribe to the podcast on Apple Podcasts, Stitcher and Google Play
Podcast: Play in new window | Download | Embed