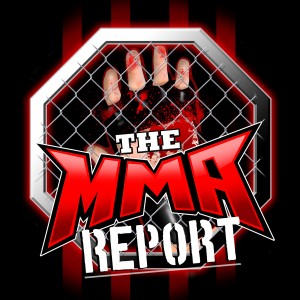 Last weekend was a crazy weekend in the world of MMA and find out what happened as Jason Floyd is joined by Daniel Galvan to recap Bellator 187 and UFC Fight Night 120.
Along with recapping the fights, Jason and Daniel discuss the actions of Conor McGregor at Bellator 187 and talk about other notable MMA news items including Jake Hager (aka Jack Swagger) signing with Bellator.
Up next is the interview portion of the podcast and up first is UFC lightweight Frank Camacho (45:00), who returns to action on Saturday at UFC Fight Night 121 against Damien Brown. Camacho talks about his You Tube channel, returning to lightweight, and his long journey to make it to the UFC.
The next guest is also a UFC fighter as Zak Ottow (1:02:13) comes on the program to preview his matchup next week at UFC Fight Night 122 against Li Jingliang. During his appearance on the podcast, Ottow talks about his time in the UFC to date, being a world traveler in the UFC, and what it will take to get a victory next week in China.
Then, Jason is joined by Bellator middleweight John Salter (1:15:07) to talk about his fight on Thursday of this week at Bellator 187. Salter talks about the change in opponent from Anatoly Tokov to Jason Radcliffe, his place in the middleweight division, and training with rising UFC middleweight title contender Derek Brunson.
And in the final interview, Jason welcomes back Robert Watley (1:25:06) to the podcast to discuss his successful lightweight title defense last week at LFA 27. As you may recall, Watley was a guest on last week's podcast and Jason brings back Watley to get his take on his victory against Daryl Wilson.
Thanks for listening to this week's podcast and be sure to subscribe, rate, and review the podcast.
Follow The MMA Report on Twitter and Facebook
Subscribe to the podcast on Apple Podcasts, Stitcher and Google Play
Podcast: Play in new window | Download | Embed