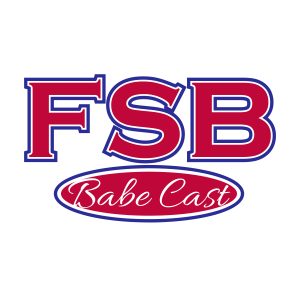 This week, it's all college football, all the time. The Babe is joined CBS Sports' Brad Nessler, the voice of the "SEC on CBS" each Saturday, and Michelle Kaufman of the Miami Herald.
First up, Brad and The Babe talk about the current state of the SEC and the coaching carousel that's already started and is sure to continue into the offseason. They discuss the head coaching jobs of Florida and Tennessee, all the upsets in the SEC this season, the depth of the Alabama Crimson Tide, Auburn knocking off Georgia and how UGA rebounds, the emergence of Will Muschamp at South Carolina, the incredible job that Dan Mullen has done at Mississippi State, and much more.
You can catch Brad Nessler, the lead play by play announcer for the SEC On CBS, this Saturday on the call when Kentucky takes on Georgia at 3:30 PM ET. Before that, watch Mississippi State take on Arkansas for the first game of the SEC On CBS double header at 12:00PM ET.
Then, Michelle and Babe chat about the reemergence of the Miami Hurricanes. It's been a long time since the 'Canes were atop of college football and after seeing them and Notre Dame both in the Top 10, it's great for the sport.
Finally, Babe fills you in on her world as only she can.
Follow The Fabulous Sports Babe on Twitter: @realsportsbabe
Subscribe to the Podcast on iTunes and Stitcher, TuneIn Radio, and now Google Play!
Podcast: Play in new window | Download | Embed