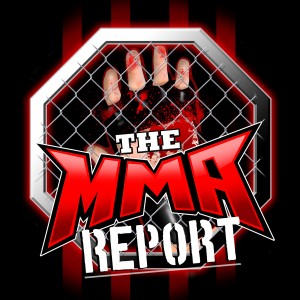 UFC 217 saw three new MMA champions crowned and at the beginning of this week's podcast, Jason is joined by Daniel Galvan to recap the fight card. Plus, they recap Bellator 186 and discuss what's next for the winners of both events.
Up next is LFA lightweight champion Robert Watley (38:36) , who will make his first title defense on Friday in the main event of LFA 27 as he's challenged by Daryl Wilson. Following the interview with Watley, Jason previews the fight card that will air live on AXS TV.
Then, Jason switches his attention to Alaska Fighting Championships as he's joined by Niko Novelli (58:06) and Dom Meriweather (1:11:15). Novelli and Meriweather will face off in the main event of Alaska Fighting Championship 135 on November 15. The guys preview their fights and following both of these interviews, Jason talks about the current state of UFC Fight Pass and the cost to be a UFC fan in 2017.
The next interview is with undefeated northeast fighter Richie Santiago (1:31:24), who returns next week at CES MMA 47. Santiago talks about his fight against Shawn Mack and his whole as a broadcaster with Cage Titans. Speaking of CES MMA 47, Jason previews the fight card that will air on AXS TV next week and tells you which fight is the main event of the fight card.
And in the final interview, Jason chats with Daniel Madrid (1:43:18) about his fight next week in Arizona at Iron Boy Promotions. Along with talking about the fight, Madrid talks about his daytime job and the perception some people have about MMA fighters. Finally, Jason wraps up the podcast by telling you about this weekend's MMA and don't forget to check out the preview podcast for UFC Fight Night 120 on Friday.
Thanks for listening to this week's podcast and be sure to subscribe, rate, and review the podcast.
Follow The MMA Report on Twitter and Facebook
Subscribe to the podcast on Apple Podcasts, Stitcher and Google Play
Podcast: Play in new window | Download | Embed