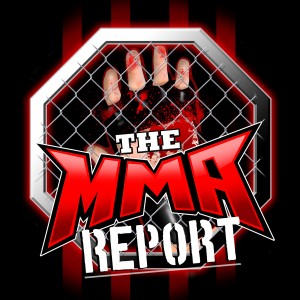 The fourth episode of Dana White's Tuesday Night Contender Series (DWTNCS) took place on Tuesday and get a recap of the fight card at the beginning of this week's episode of "The MMA Report Podcast" as Jason Floyd tells you which fighters were awarded UFC contracts following their victories.
After recapping this week's DWTNCS, Jason gets into some of the latest hot topics and news in MMA including the California State Athletic Commission telling Drew Dober that he needs to move up in weight after coming in more that 18 percent about his weight class at UFC 214.
Up next is the interview portion of the podcast as Jason chats with Everett Sims (23:15), Ricky Simon (32:47), Jahsua Marsh (47:40), and Jesse Finney (1:01:52). Sims and Simon preview their fights on next week's episode of DWTNCS, Marsh previews his fight on Saturday at CFFC 66, and Finney talks about the television deal Shamrock FC announced this week.
Then to wrap up this week's podcast, Jason previews this weekend's slate of mixed martial arts action including Saturday's UFC Fight Night: Pettis vs. Moreno and Jason will be back on Friday as he will be joined by Daniel Galvan to preview the fight card on "The MMA Report Preview Podcast."
Follow The MMA Report on Twitter: @TheMMAReport
Like The MMA Report on Facebook: The MMA Report
Subscribe to The MMA Report on Apple Podcasts, Stitcher and Google Play
Podcast: Play in new window | Download | Embed