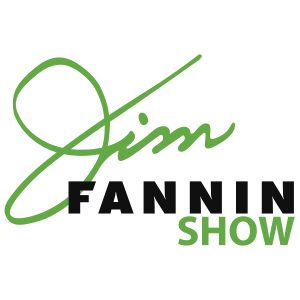 America's ZoneCoach® Jim Fannin has a tried and proven formula for individuals and groups to attract the peak performance phenomenon called the Zone. In his debut show you will find out how his proprietary S.C.O.R.E.® Success System can attract the Zone and dramatically impact your life, business or sport.
The show reveals that the Zone is attainable for anyone seeking excellence in anything they do. Jim answers the questions of "What is the Zone?" and "How long can the Zone last?" In addition, Jim answers the question, "Who's in the Zone?" as he discusses current sports performances, the world's five best companies and even two American cities that are performing in this mind/body peak performance state. Next, you are invited into the Zone Café where Jim shares five intangibles that we all possess. Which of these ingredients are you missing in your quest to be your genuine, authentic best self? Tune in and find out.
Lastly, you will receive one of Jim's tried and proven tools for "Instant Optimism" when the Light Switch™ technique is showcased. From Wimbledon, Masters, World Series and the Super Bowl to corporate boardrooms, family kitchen tables and academic classrooms, this tool has been a difference maker.
Follow Jim Fannin on Twitter: @JimFannin
Subscribe to the Jim Fannin Show on Apple Podcasts, Stitcher, Google Play, and TuneIn Radio
Podcast: Play in new window | Download | Embed