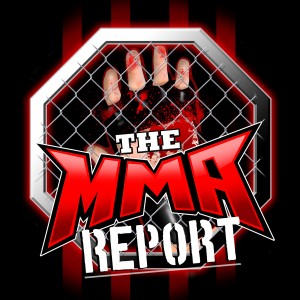 The inaugural episode of Dana White's Tuesday Night Contender Series took place this week and get a recap of the fight card at the beginning of this week's episode of The MMA Report Podcast with Jason Floyd.
After taking about those fights and the "SnoopCast," Jason gets into Gegard Mousasi leaving the UFC for Bellator and what he makes of this decision by the UFC to let Mousasi leave the promotion on a five fight winning streak. Plus, Jason gives his thoughts on the UFC releasing Frank Mir from his contract and the television plans for the UFC 214 prelims.
Then on the interview portion of the podcast, Jason is joined by six fighters who will have fights over the next six days as he chats with Derek Campos (27:24), Joe Warren (38:51), Emily Ducote (51:25), Rafael Lovato Jr. (1:02:39), EJ Brooks (1:15:45), and Casey Kenney (1:32:28).
Follow The MMA Report on Twitter: @TheMMAReport
Like The MMA Report on Facebook: The MMA Report
Subscribe to The MMA Report on Apple Podcasts, Stitcher and Google Play
Podcast: Play in new window | Download | Embed