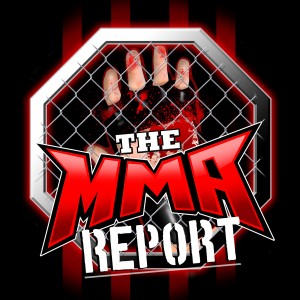 Did you know that Bellator 180 was broadcast on CMT this past Saturday night along with Spike? Well, Jason Floyd was not aware of this until after the fight card and he explains on this episode of The MMA Report Podcast why this was a brilliant move by Viacom.
Along with discussing that move by Viacom, Jason has five interviews on this week's podcast as he is joined by Rob Font, Greg Rebello, Richard Odoms, Andres Quintana, and Matt Murray.
Font (40:02) comes on the podcast to preview his fight next week at UFC 213 and explains his new found love for the game of golf. Then he chats with Rebello (55:46) about his fight on July 11 on the Dana White Tuesday Night Contender Series and Greg tells Jason about some of the prospects that he's currently training with.
After talking with Rebello, Jason is joined by another heavyweight as he chats with Odoms (1:09:34) about his fight on Friday at LFA 15 for the inaugural LFA heavyweight title. Also on Friday night of this week will be Combate Americas in Mexico City and Jason talks with Quintana (1:24:42) about his fight in the co-main event of the fight card. And in the final interview, Murray (1:33:35) comes on the podcast to preview his fight next week at Shamrock FC 291 in Kansas City.
Following the interview with Murray, Jason talks about the decision FOX Sports made concerning how they cover sports on their website and how anyone currently in media or wanting to get into the media business needs to monitor what FOX Sports is doing with their online content.
Follow The MMA Report on Twitter: @TheMMAReport
Like The MMA Report on Facebook: The MMA Report
Subscribe to The MMA Report on Apple Podcasts, Stitcher and Google Play
Podcast: Play in new window | Download | Embed