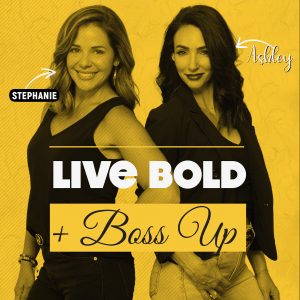 Steph & Ash sit down with Kaitlin Moody, Head of Customer Success and Strategy at COI Energy. Her passion and vision are motivating. She talks about what makes a great work environment and a great boss/leader to work for!
Kaitlin Moody joined COI Energy in November 2021 as the Head of Customer Success and Strategy. Kaitlin is leading the operations team responsible for customer success, managing the marketing team, building out the government affairs team, and leading the social impact and strategic partnership initiatives.
Prior to joining COI Energy, Kaitlin worked at New York State Energy Research and Development Authority (NYSERDA) as a Policy and Strategy Analyst. During her time at NYSERDA, Kaitlin contributed to the development of the first Carbon Neutral Buildings Roadmap, a policy roadmap that lays the framework on how NYS can achieve a statewide carbon neutral building stock by 2050, and NYSERDA's first-ever DEI Strategic Plan.
In 2019, Ms. Moody launched an initiative to encourage students from her high school alma mater to consider a career in clean energy. Every year Kaitlin provides a graduating senior with the Clean Energy and Environmental Sustainability Leadership Award. At the end of the year, one graduating senior who has shown an interest or leadership in clean energy or sustainability throughout their senior year receives a monetary award to put towards books or tuition to help offset the costs for the fall semester. The Awardee is required to do one clean energy or sustainability project during their first semester to receive additional funding for the spring semester. How amazing is this?!
BOSS BITES
A positive work environment and boss/leader are so important to have. What does this look like to you? Don't feel like you have to stay in an uncomfortable work situation or environment…there are many great opportunities out there for you!
Think outside the box always! Kaitlin created an award for a high school student at her school who shows an interest in clean energy!
Let us know if you have any recommendations or any tricks to boss up and stay elevated. Email us at
Follow us on Instagram to get the latest news and notes about the podcast!
Make sure to check out the Live Bold And Boss Up show archives at Radio Influence and subscribe to the show on Apple Podcasts, Stitcher, Google Podcasts, TuneIn Radio, the iHeartRadio app, and Spotify!
Podcast: Play in new window | Download | Embed